Christopher Plummer has opened up about replacing Kevin Spacey in All The Money In The World, while also calling the sexual misconduct accusations against the actor "so sad."
I attended the premiere for "The Man Who Invented Christmas," which also stars Plummer, on Sunday afternoon, and while there were various questions about that film, which tells the story of how Charles Dickens (Dan Stevens) brought Ebenezer Scrooge (Christopher Plummer) to life and created both "A Christmas Carol" and the festive traditions we still hold dear to this day, the conversation quickly turned to Plummer's involvement in "All The Money In The World."
"I was in contention for [the part of J. Paul Getty] way before, so I was familiar with it. And then Ridley came to me, and I jumped at it, because I loved the script … I admire Ridley very much," Plummer explained to a gaggle of journalists when he was asked how he became involved.
That only tells half of the story, though, as Plummer's involvement really began on October 29 when Anthony Rapp accused Kevin Spacey of making a sexual advance towards him when he was 14-years-old. Over the next few days 14 more people came forward with further allegations against the actor.
In the wake of this news, Sir Ridley Scott decided to take the unprecedented step of cutting Kevin Spacey's work as John Paul Getty III out of "All The Money In The World," and replaced him with Christopher Plummer. What made this decision even more extraordinary was that it was announced that these reshoots would be conducted and completed before "All The Money In The World's" December 22nd release date.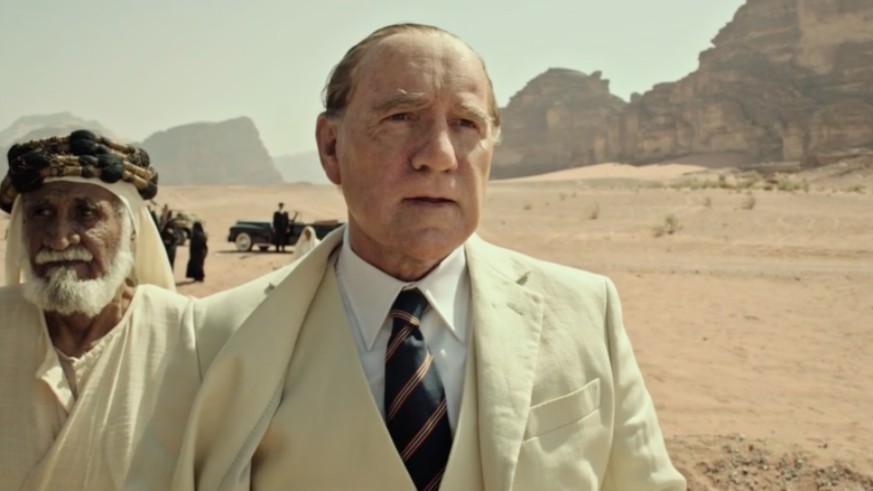 Plummer confirmed that the reshoots will last for 2 weeks, before then admitting, "It is going to be tough, but exciting. But worth giving it a go. I don't have a day off. I can't remember how many scenes I have at the moment. It seems endless. About 9 to 10."
The 87-year-old confirmed that "All The Money In The World's" leading actors Michelle Williams and Mark Wahlberg will also return for production, which will take place in Rome and London.   
"Yes, they stayed to do it all over again. Which is remarkable. I don't know Mark or Michelle, and I will meet them on the set."
Plummer doesn't sound too concerned about the tight time frame and turn around, though, insisting, "I am used to big roles and lots of words. I am just trying to be as good as I can be in the part. But it fascinates me because it is very clear and very well written."
The Academy Award winning actor also revealed that he hasn't spoken to Kevin Spacey about taking the part, before then briefly addressing the scandal, too.
"I don't discuss that. I think it was very sad what happened to him. Kevin is such a talented, terrifically gifted actor, it was just so sad, and it is such a shame. And that's all I can say because that's it."
When asked whether he felt any extra pressure because of the circumstances that led to his casting, Plummer responded, "No, not at all. I am very saddened by what happened to Kevin. But what can I do? I've got an offer to play a great role."
We'll get to see what Plummer can do with the part when "All The Money In The World" is released on December 22, while "The Man Who Invented Christmas" will start to sprinkle festive joy when it is released on November 22.