Four months after Mayor Bill de Blasio appointed Ariel Palitz as the first-ever "mayor" of NYC nightlife, he and City Council unveiled a 14-member advisory board tasked with improving procedures and protocols within the industry.
"New York City's nightlife is second to none. It attracts visitors from around the world and is an economic engine across the five boroughs," the mayor said. "The new Nightlife Advisory Board reflects the diversity that makes our city and our nightlife great. Working together, we will ensure the industry continues to thrive."
Palitz, whose official title is senior executive director of the Office of Nightlife, said she is "very excited" to work with the board. "Along with the recent hiring of the full Office of Nightlife staff, the stage is set to accomplish the very significant work ahead," she added. 
Things the NYC Nightlife Advisory Board will address include the industry's regulatory structure, common complaints regarding establishments, public safety concerns, zoning, enforcement, workforce conditions and more.
The 14 members, who run the gamut from DJs and hospitality advocates to attorneys, will serve two-year terms.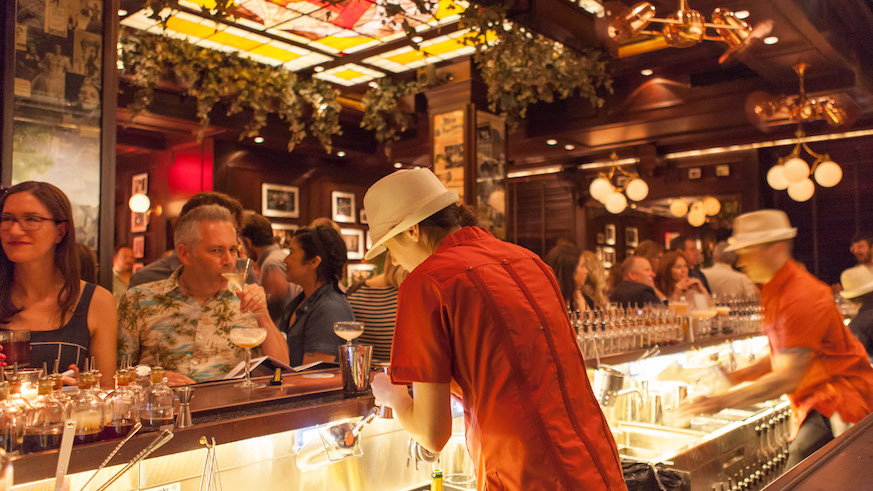 Meet the members of the NYC Nightlife Advisory Board
The mayoral appointees for the NYC nightlife board are:
• José Francisco Ávila — founder and managing member of Garufina Afro-Latina Entertainment, LLC. and chairman of the board of The Garifuna Coalition USA, Inc.
• Kurtis Blow — rapper, singer, songwriter, record producer, DJ and chairman of the Universal Hip Hop Museum
• DJ Tikka Masala — composes and produces music for the Obie and Bessie award-winning Brooklyn-based feminist acrobatic dance company LAVA and resident DJ at Henrietta Hudson
• Susan Stetzer — district manager for Community Board 3 in Manhattan, where she has served for the past 14 years
• Luisa F. Torres — owner of Mojitos Restaurant Bar and community activist
Members appointed by City Council are:
• Robert Bookman — regulatory and liquor licensing attorney, partner at Pesetsky and Bookman
• Marti Gould Cummings — drag artist and LGBTQ advocate
• Alvester Garnett — drummer, percussionist, arts educator and advocate
• Pedro Goico —  representative of New York Supermarket Association
• Olympia Kazi — architect, arts advocate, urban design critic and member of the NYC Artists Coalition
• Andrew Praschak — environmental attorney
• Andrew Rigie — executive director of the New York City Hospitality Alliance
• David Rosen — Brooklyn and Queens bar operator, community organizer and co-founder of Brooklyn Allied Bars and Restaurants (BABAR)
• Susan Xenarios — director and founder of the Crime Victims Treatment Center at Mount Sinai St. Luke's and Roosevelt Hospitals