A City Hall staffer took a (very, very stale) bite into American history this week.

After digging them up out of half-century-old storage in the building, Daniel Tewfik of the Boston Redevelopment Authority cracked open a can of 1963 civil defense crackers, designed to feed a small army of refuge-seekers after a nuclear holocaust, and sampled one of the Cold War-era treats.

It was gross, but not overwhelmingly so, Tewfik found, according to a YouTube video of the experience posted yesterday, which has since been made private. (Tewfik said in a comment on Reddit he'd been "told to remove it.")

The video sparked lots of curiosity online, quickly climbing the ranks on Boston's Reddit page and bringing attention once again to the strange, exceptionally large storehouse of the crackers, sort-of-edible memorabilia of America's paranoid bygone era.

RELATED: Boston digs history: Archaeologists excavate Old City Hall

"It's a vivid, tangible relic of just intense fear," said Seth Jacobs, a Boston College American history professor, of the rectangular rations, which look like pale graham crackers and were part of a massive mid-century civil defense program.

There are scores of boxes of them in a long concrete tunnel under city hall, accessed via a trap door near a security desk, sources who've been down there told Metro.

Reporter Kate Sosin Oeser, formerly of the Boston Courant, took a tour of the space last summer. She was fascinated by the trove of goods – fallout-approved toilets, Geiger counters – she said, but unlike Tewfik didn't taste any rations.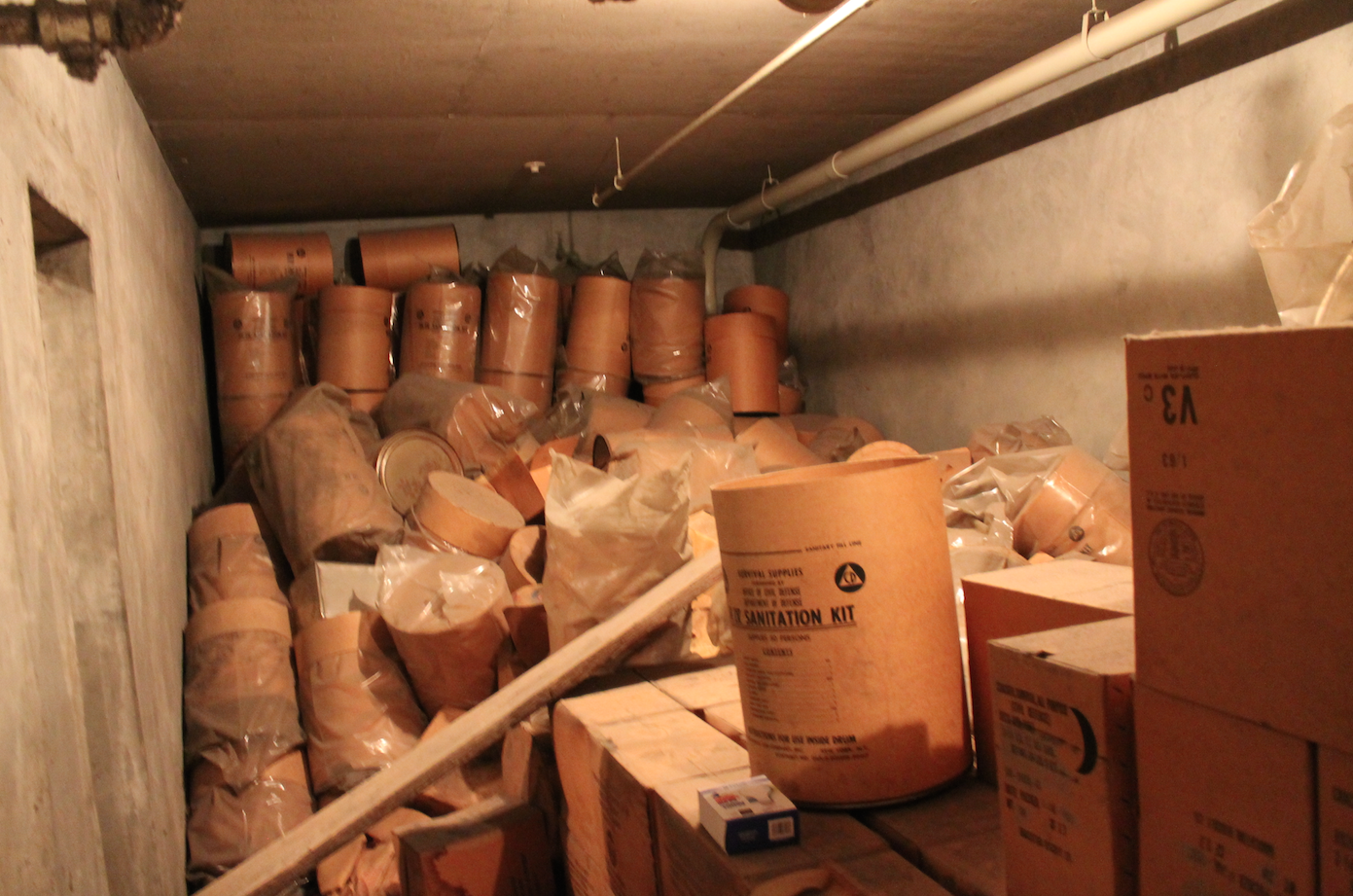 MFA cracks open a bit of history with Boston time capsule exhibit

City Hall has so many of them because among thousands of fallout shelters nationwide, the hulking architecture of Boston's government hub made it especially good at shielding large crowds from radioactive debris, Monteyne said. He dedicated a whole chapter of his book, "Fallout Shelter: Designing for Civil Defense in the Cold War," to the building.

He said he has heard of lots of people dipping into the country's many leftover cracker tins – mainly college students who salvaged and sampled a forgotten ration somewhere, Monteyne said, adding that he once tried one himself.

"They basically taste like rancid oil," he said.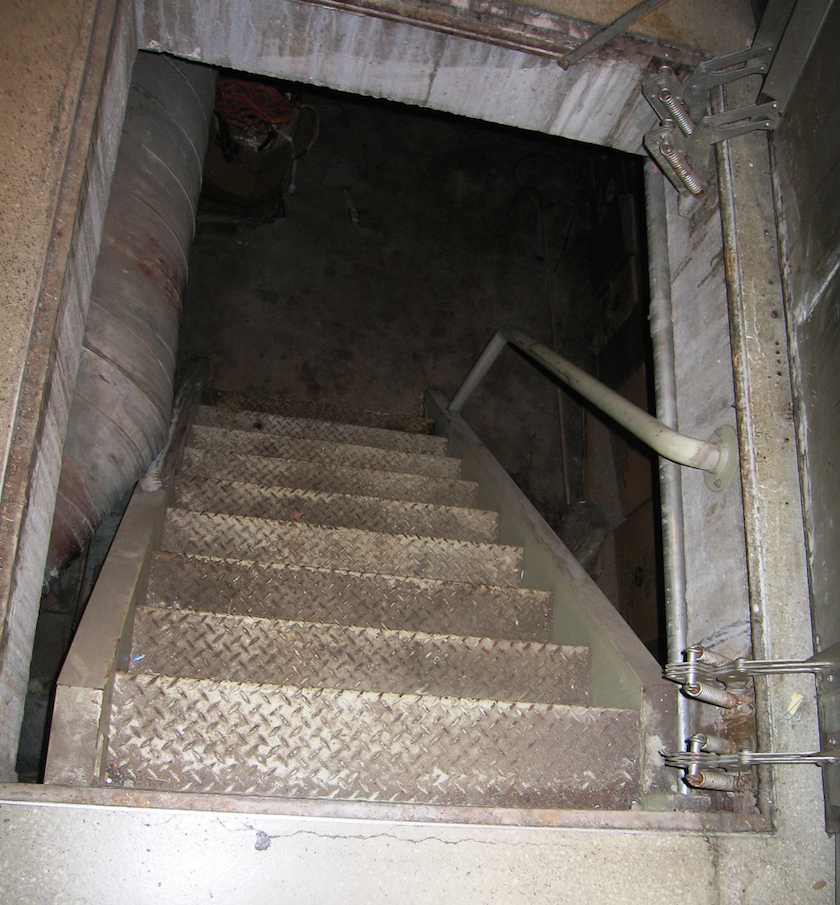 according to news accounts from the time. Inspectors in 2006 found more than 300,000 crackers

stored in a bunker under the Brooklyn Bridge

.

There are many places all over the city where crackers still sit right where the doomsday preppers of yesterday left them, said Sean Colby, a Hyde Park-based fallout shelter history hobbyist who runs a site on the subject called Fallout Five Zero.

RELATED: Derek Waters explains how drunk is drunk enough on 'Drunk History'

There were once more than 1,200 certified fallout sites in Boston alone (many of them just sturdy basements, affixed with metal signs noting their sturdiness), he said, and though most shelters don't contain food, there are reportedly still tins of crackers stashed in unlikely places around the city, such as in T stops and public schools.

A collector, he has a few cracker tins of his own in his house, though he's never sampled any.

"I'm a purist," said Colby, who is also a Boston Fire Department lieutenant. "I don't like to open them."

Boston University history professor William Keylor, for one, said he's glad the city's cracker stash surfaced again this week. It's a reminder that not that long ago, Americans pondered the possibility of nuclear mayhem, and how they might feed themselves after it happened.

"I grew up in that era. I remember that era very well," Keylor said. "It could easily have become a nuclear war and it didn't, thank God."

Metro couldn't reach Tewfik, the city hall staffer, for comment. A city spokeswoman confirmed for Metro Tewfik was behind the video, but couldn't answer other questions about it.