The idea of benefiting from solar energy might seem like a dream for many New Yorkers who live in apartment buildings or don't have a roof to call their own, but now one company is looking to turn that dream into a reality.

Clean Energy Collective (CEC) has announced that it will be launching RooflessSolar, also known as community solar, in New York City offering residents across the five boroughs the chance to take advantage of solar power — without having to worry about maintaining panels on a roof.

RELATED:Fulton Center is first subway station to receive special rating for environmental friendliness

"It's an extremely efficient and effective way to go to solar without any of the hassle of installation and maintenance," said Todd Davidson, AVP Marketing for CEC.

The way RooflessSolar works is CEC will build and maintain an array of solar panels in a location in the city. Residents will then be able to sign up for the community solar and buy panels all depending on their desired power needs.

Energy is then transferred to the resident's utility and they receive bill credits directly to their electric bill.

Customers can choose how much solar offset or power they exactly need and can buy into more energy as time goes by. CEC will also evaluate every individual household's power usage and give recommendation on how big of a system they need. Through community solar, CEC takes care of all maintenance, service and insurance.

Residents will also be able to keep track of their energy through a mobile or desktop app offering real-time production performance and instant savings reports.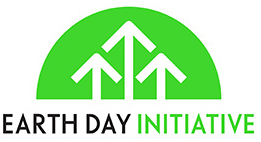 Earth Day products that will bring you back to nature

With offering RooflessSolar to the residents of the Big Apple, CEC hopes customers will be able to get the same benefits as if they were to install the solar panels on their own roofs — and also save money on their energy bills.

Riis added that she encourages anyone who is curious or interested in possibly become part of the CEC community to check out the RooflessSolar website and also contact the company.

To spread the word to New Yorkers, CEC was also one of the partners present during Earth Day Initiative's Earth Day New York on April 17. During the event — which featureddozens of exhibitors, interactive displays, and live performances — CEC offered attendees more information on RooflessSolar.

"We've opened up the market place for everyone," said Tim Braun, CEC public affairs director. "It's the idea of equal access that we are so excited about."