A log flume, zip line and adventure park are joining the seaside carnival that is Coney Island, doubling the size of Luna Park.
"As the birthplace of roller coasters and other iconic amusement attractions, it is remarkable to have new innovations continue to be added to our iconic landscape," Alexandra Silversmith, executive director of Alliance for Coney Island, said in a statement.
That's right, Coney Island was home to the world's first roller coaster with the hilariously literal name of The Gravity Pleasure Ride, invented by LaMarcus Thompson and opened in 1884. The new rides will be located next to Coney Island's newest roller coaster, the reimagined Thunderbolt that opened in 2014, on a currently vacant lot between Surf Avenue and the Boardwalk, bordered by West 10th and 16th streets.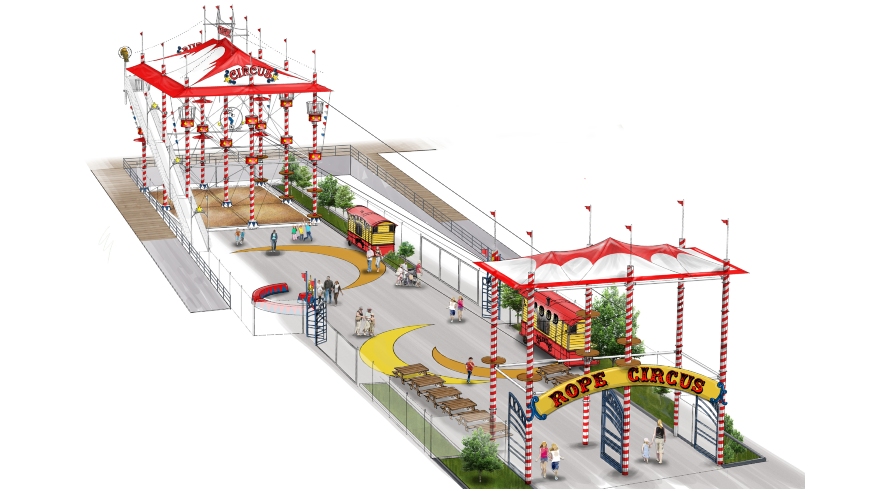 Besides the log flume ride, the adventure park will have a zip line, an all-ages ropes course with views of the Boardwalk and ocean, arcade games, new food vendors and a spectacular new main entrance with thousands of lights on Stillwell Avenue. In all, the new area will expand Luna Park by 150,000 square feet.
Not to bring the party down but as of right now, there's no timeline for completion of these new attractions, which still have to be approved by the Public Design Commission.
Coney Island continues to grow
The new rides are being built by Central Amusement International, which operates Luna Park, the largest of Coney Island's amusement parks. The company won a bid for proposals to develop and operate the lot, owned by the New York Economic Development Corporation and NYC Parks, in 2017.
A lot has changed in Coney Island since 2014, when Mayor Bill de Blasio's administration committed $180 million to improve infrastructure and add housing. The fund has helped restore the historic Child's Building with an indoor food hall and rooftop bar, brought in the new 5,000-seat Ford Amphitheater and helped complete the New York Aquarium's giant new exhibit Ocean Wonders: Sharks!