The Senate Judiciary Committee is set to vote on Judge Brett Kavanaugh's confirmation to the United States Supreme Court on September 20, but a new revelation from California Senator Dianne Feinstein might derail that path.
Feinstein — and other Democrats – have been highly vocal about their opposition to Brett Kavanaugh as a Supreme Court Justice based on his views on issues like Roe vs. Wade. They also attempted to stop the confirmation hearings after 100,000 documents on Kavanaugh's time as White House counsel to President George W. Bush.
Efforts to delay the hearings failed, but Feinstein now says a letter she received on Brett Kavanaugh might call his fitness for the job into question.
"I have received information from an individual concerning the nomination of Brett Kavanaugh to the Supreme Court," Feinstein said. "That individual strongly requested confidentiality, declined to come forward or press the matter further, and I have honored that decision. I have, however, referred the matter to federal investigative authorities."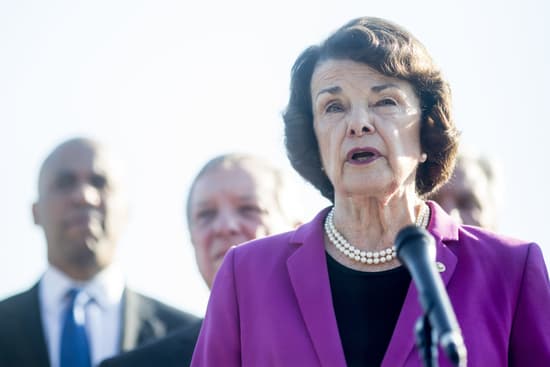 Sources told The New York Times that the letter refers to allegations of possible sexual misconduct between Brett Kavanaugh and an unidentified women while they were in high school decades ago. The actual nature of the allegations is currently a mystery.
A White House spokesperson blasted Democrats for trying to use the letter as a stall tactic.
"Throughout his confirmation process, Judge Kavanaugh has had 65 meetings with senators — including with Senator Feinstein — sat through over 30 hours of testimony, addressed over 2,000 questions in a public setting and additional questions in a confidential session,"  Kerri Kupec said in a statement. "Not until the eve of his confirmation has Sen. Feinstein or anyone raised the specter of new 'information' about him."
Iowa Senator Chuck Grassley — head of the Senate Judicial Committee — is aware of the allegations, according to his communications director.
"At this time, he has not seen the letter in question, and is respecting the request for confidentiality," Taylor Foy said in a statement, adding that there's "no plan to change the committee's consideration of Judge Kavanaugh's nomination."