Virginia made history last night when Danica Roem became the first transgender woman to become an elected official.
Democrat candidate Danica Roem, 33, defeated Republican Robert G. Marshall and was elected as a member of the Virginia House of Delegates in the state's 13th District.
Marshall, 73, has served in the Virginia House of Delegates since 1992 and has referred to himself as Virginia's "chief homophobe." He has spent most of his career fighting against the same rights Danica Roem stands for. 
Marshall is the author of the now-void constitutional amendment that defined marriage as between a man and a woman and was the person is also responsible for proposing a bathroom bill to restrict public bathroom use by transgender people.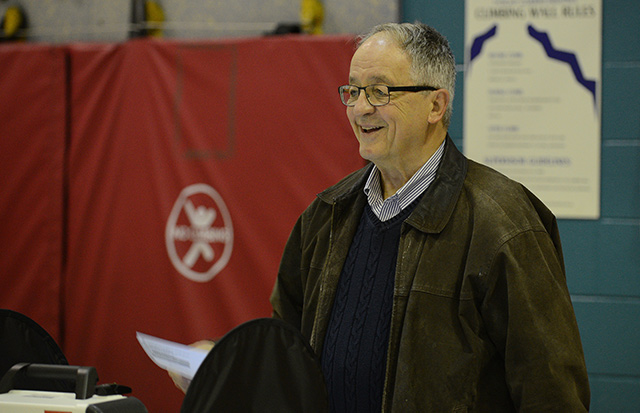 Bob Marshall casting his vote on election day at Signal Hill Elementary School in Manassas, Virginia. Credit: Getty Images
Roem dedicated her victory to anyone who has been discriminated against last night in her victory speech.
"To every person who's ever been singled out, who's ever been stigmatized, who's ever been the misfit, who's ever been the kid in the corner, who's ever needed someone to stand up for them when they didn't have a voice of their own," Roem said before a crowd of supporters. "This one is for you," she said.
WATCH: Danica Roem delivers victory speech
According to the Washington Post,  Roem had a very strong campaign and received more than $500,000 in donations from LGBT groups around the country. 
In a Facebook post, Marshall thanked his supporters but did not congratulate Roem. 
"Thank you all for your support over the years and this last election. For 26 years I've been proud to fight for you, and fight for our future. Though we all wish tonight would have turned out differently, I am deeply grateful for your support and effort over the years," he wrote to his followers late Monday night. "I'm committed to continue the fight for you, but in a different role going forward," he added. 
Who is Danica Roem?
Danica Roem is a journalist and politician from Northern Virginia. She attended St. Bonaventure University in New York where she majored in journalism. Roem later became a lead journalist for the Gainesville and Prince Williams Times in Virginia before turning to politics.
In 2013 Roem came out as transgender and has always been an advocate for LGBTQ rights.
She is the only openly transgender person to run for the Virginia General Assembly.