It looks as though David Wright will be donning a New York Mets uniform as a player once again. 
Joel Sherman of the New York Post reported on Thursday morning that Wright will be joining the big-league club in San Francisco as the Mets are visiting the Giants. 
However, he will not be suiting up and playing immediately as he will finish up his rehabilitation with the major-league training staff. 
Wright has not appeared in a big-league game since the 2016 season, as a medley of neck, back and shoulder injuries have wrecked the second half of his career. He's appeared in a combined 75 games since the start of the 2015 season, though he was able to work his way back for the team's magical run to the 2015 National League pennant.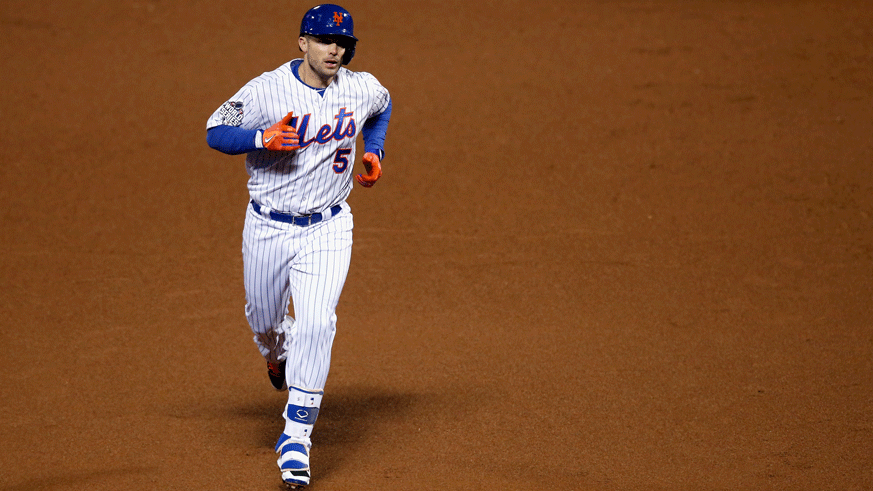 Due to the severity of his injuries, it was believed Wright's career was done as the 35-year-old previously saw a minor-league rehab stint cut short last season. 
This August though, Wright made his way back onto a ball field after being cleared for baseball activities this summer. Starting in single-A Port St. Lucie, Wright quickly made the jump to triple-A Las Vegas earlier this week where he was expected to play a part in the team's final seven-game homestand. 
He appeared in just two games with the 51's, the Mets' top minor-league affiliate, recording one hit in nine at-bats. 
Mets management has not portrayed much confidence in Wright's ability to make it back to a major-league field before the season's out as John Ricco went on record saying that "it's unrealistic to think he would be activated any time soon based on what we've seen to this point."
But with the Mets fledgling down the stretch during another disappointing season, activating Wright and getting him in the lineup will at least get fans out to Citi Field to watch a product that has not resembled a major-league club at times this year.