Better check your refrigerator: A Del Monte recall is in effect after people developed cyclosporiasis after eating from vegetable trays produced by the brand.
According to the U.S. Food and Drug Administration, there have been 212 confirmed cases of cyclosporiasis in people from Iowa, Minnesota, Wisconsin and Michigan who ate vegetables affected by the Del Monte recall.
Seven of the people who ate Del Monte recall vegetables have been hospitalized, but luckily no one has died.
"FDA has not identified which of the ingredients is the vehicle for this outbreak; each component of these vegetable trays is under consideration," the agency said in a statement, "FDA is currently reviewing distribution and supplier information related to the vegetable trays; the investigation is ongoing."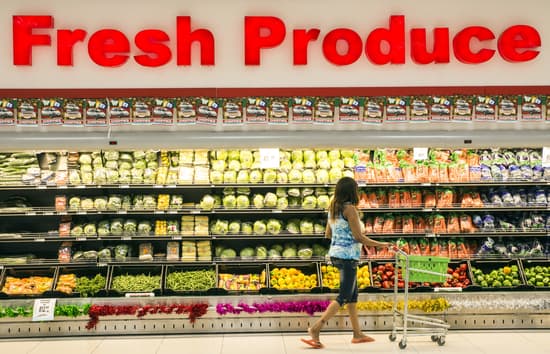 A Del Monte recall on June 15 affected vegetable trays with fresh cauliflower, celery sticks, broccoli, carrots and dill dip, according to the FDA. These trays were housed in 6-, 12- and 28-ounce trays in clear plastic clamshells. They were sold at Kwik Trip, Kwik Star, Demond's, Sentry, Potash, Meehan's, Country Market, FoodMax Supermarket and Peapod stores.
The vegetables in the Del Monte recall also had a "best if used by" date of June 17, 2018, according to the FDA.
The Del Monte company voluntarily recalled their products and they're not currently available for sale.
What is cyclosporiasis?
Cyclosporiasis — also known as cyclospora — is an intestinal illness brought on by the parasite Cyclospora cayetanensis.
According to the U.S. Centers For Disease Control and Prevention, people can get cyclospora by drinking water contaminated with the parasite or, as in the case of the Del Monte recall, when eating food containing it.
Symptoms of cyclosporiasis don't start showing up until several days later, so it's possible that people who ate vegetables affected by the Del Monte recall could still get sick.
And these symptoms aren't pleasant. Those with cyclospora experience frequent (and often explosive) diarrhea, along with stomach cramps, nausea, gas, fatigue and weight loss. Some people also experience vomiting, headaches, fever and body aches.
How to avoid contracting cyclosporiasis
It goes without saying, but the best way to avoid cyclospora is to not drink water or eat food that you know has been contaminated with feces, according to the CDC.
However, you don't always know what's affected — like in the case of the Del Monte recall. In those cases, the agency recommends always washing fruits and vegetables with water and a brush before eating. Cooking kills the parasite, too.
The good news is that cyclosporiasis can be treated with antibiotics, but if left untreated the symptoms can last for a week or longer.