Singer and actress Demi Lovato was rushed to a Los Angeles-area hospital on Tuesday morning after overdosing on heroin, according to TMZ.
The website's law enforcement sources say she was transported from a home in the Hollywood Hills just before noon and is being treated, though her current condition is unknown.
"LAPD and LAFD responded to a medical emergency at the 8000 block of Laurel View Dr. at 11:40 a.m." the Los Angeles Police Department confirmed to People.
Demi Lovato's struggle with addiction
The "Heart Attack" singer has been candid about her battles with addiction to alcohol and drugs. She sought treatment in 2011 for bipolar disorder, bulimia, self harm and addiction to cocaine, Oxycontin and alcohol. She lived at a sober-living facility for a year after relapsing post-rehab.
Just officially turned 6 years sober. So grateful for another year of joy, health and happiness. It IS possible. ??

— Demi Lovato (@ddlovato) March 15, 2018
She celebrated six years sober in March, but recently admitted to relapsing in her new song Sober.
"Mama, I'm so sorry I'm not sober anymore / And daddy please forgive me for the drinks spilled on the floor," Lovato sings in the song. "And I'm sorry for the fans I lost who watched me fall again / I wanna be a role model, but I'm only human."
She was recently spotted holding hands with rapper G-Eazy, though he says they're "just friends." He was recently arrested in Sweden for having 1.5 grams of cocaine in his pants pocket.
Demi Lovato talks about rehab
"I lived fast and I was going to die young," the former Disney star told American Way magazine of her life pre-rehab. "I didn't think I would make it to 21."
But her own struggles inspired fans to find their own way to health.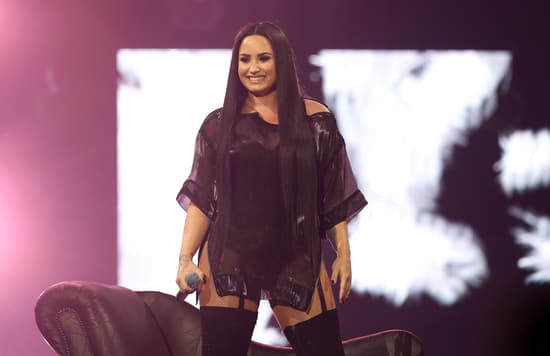 "At times I was resentful for having that kind of responsibility, but now, it's really become a part of my life. It holds me accountable," she said.
"They'll tell me, 'You helped me get through this. Because of you, I stopped self-harming,' or 'I got sober,'" she said. "Hearing those things gave my life new meaning."