Banksy is arguably one of the most controversial street artists in the world and he's been able to keep is identity a secret for many years — until now. A British DJ may have revealed his true identity.
It's possible DJ Goldie may have revealed one of the art world's biggest mysteries when he referred to the elusive artist's as "Rob" during a recent podcast.
This wasn't just any Rob, but, Robert Del Naja, one of the founding members of the electric trip-hop group Massive Attack.
During a recent interview on Scroobius Pips podcast, "Distraction Pieces," DJ Goldie may have revealed the mystery.
Whoops. Goldie might have outed Banksy as "Robert" (Del Naja) on a podcast. Fast-forward to 34 mins here https://t.co/wtL1vPKHBg.

— Kosso ? (@kosso) June 22, 2017
At around the 34-minute, 40-second mark, Goldie says:
"For something like graffiti, which has inspired the world with font or anything to do with anyone wearing a baseball cap and f – king sneakers, at its center, it is still misunderstood. But give me a bubble letter and put it on a t-shirt and write 'Banksy' on it and we're sorted… We can sell it now," Goldie said in the interview. "No disrespect to Rob, I think he is a brilliant artist. I think he has flipped the world of art over."
There was an awkward silence shortly afterwards before he changed the subject.
This isn't the first time Banksy's identity has been linked to Robert Del Naja.
In January, British journalist Craig Williams conducted research and presented the idea that the guerrilla artist Banksy is Del Naja in a blog post. In his article, he points out that Del Naja was a graffiti artist before becoming part of Massive Attack and that he is regarded as one of the "pioneers of the stencil graffiti movement."
According to the Independent, Del Naja and DJ Goldie are friends and they both worked with other graffiti artists in the 1980s, so this may give a clue why the name "Robert" slipped out so easily.
In 2014 the Guardian described Banksy as "a young graffitist on the streets of Bristol who went by the name of Robin Banx or Banks (from which Banksy evolved), inspired by the French stencil artist Blek le Rat and his fellow Bristolian 3D (or Robert Del Naja), who went on to form Massive Attack." This provides us with another clue that Robert Del Naja and Banksy could be the same person. If you examine Massive Attack's album artwork, you can see a resemblance to Banksy's style.
While many people haven't seemed too focused on Banksy's identity as rumors come and go, but this latest incident involving DJ Goldie revealing the name of someone named "Rob," has fans across the world thinking Banksy is Robert Del Naja.
Is Robert Del Naja the street artist Banksy?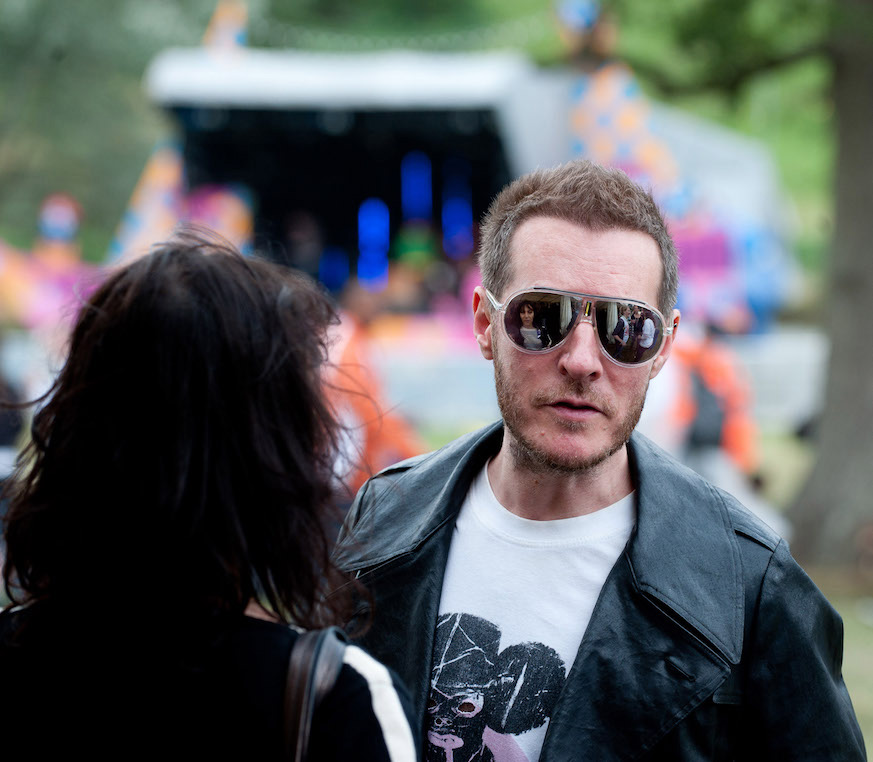 We may never find out, but we might be one step closer.