Don't just go watch a movie — be part of the action at these interactive and enhanced screenings.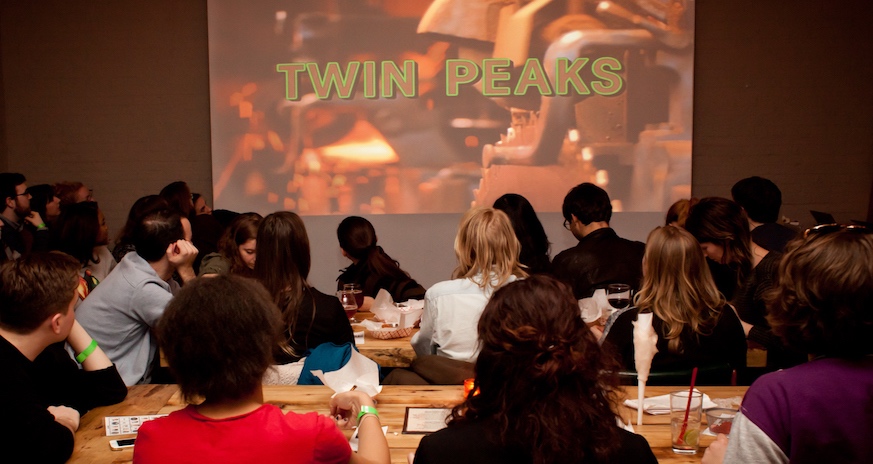 Videology
Drinking games with movies were huge in the '90s and then fizzled out for no justifiable reason. Happily, Videology Bar & Cinema's team of event programmers resurrected them earlier this year, creating their own sip/gulp/chug rules for cult classic films like "Mars Attacks" and "Jurassic Park." Choose from cocktails or beer (or just play along with a glass of water), but grab your tickets as soon as they go live — all of their drinking games have sold out well in advance. $12, 308 Bedford Ave., South Williamsburg, videologybarandcinema.com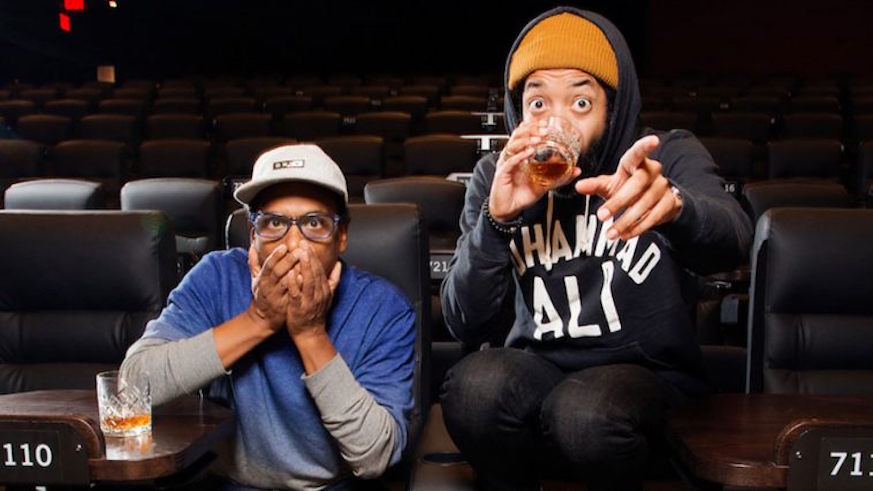 Alamo Drafthouse
The indie theater chain is known for their zero tolerance policy about using your phone or talking during a movie, but there are some nights when those rules don't apply. Enjoy beloved movies like "Grease" and "Labyrinth" with people who love it just as much as you during Quote-Alongs, when the words not only appear close captioned onscreen, guests get props and swag to really get into the film. Or join former "Daily Show" correspondent Wyatt Cenac and Donwill for Shouting at the Screen as the "baddest '70s Blaxploitation" movies play, plus drinking games and pre-show trivia. $15, 445 Albee Square W., drafthouse.com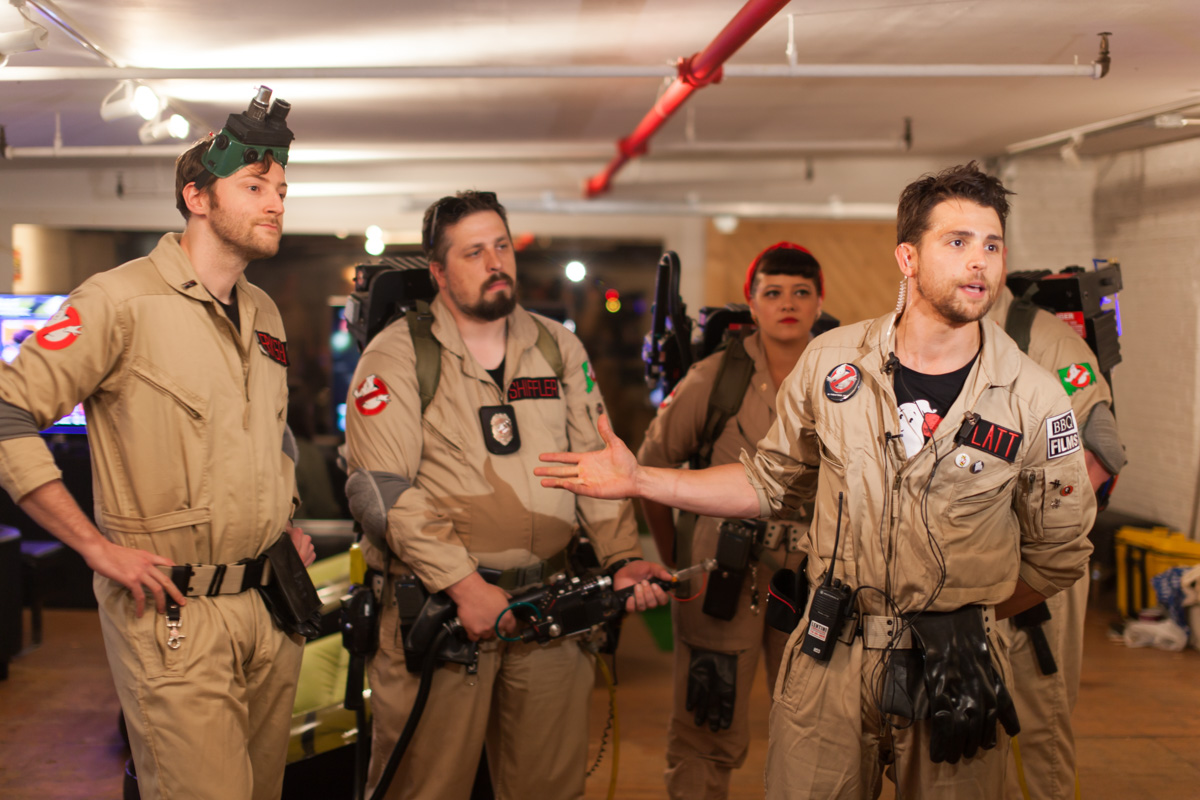 BBQ Films
Not content to just sit you down and show you a good time, BBQ Films creates entire immersive experiences like the outfitting a boat as the Fhloston Paradise from "The Fifth Element" or creating a Ghostbusters headquarters with ghoul-busting activities and Ecto-cooler cocktails. From in-character actors and special effects at key moments, your favorite movies feel as exciting as they did the first time. Sign up for their mailing list to be the first to know about their next event.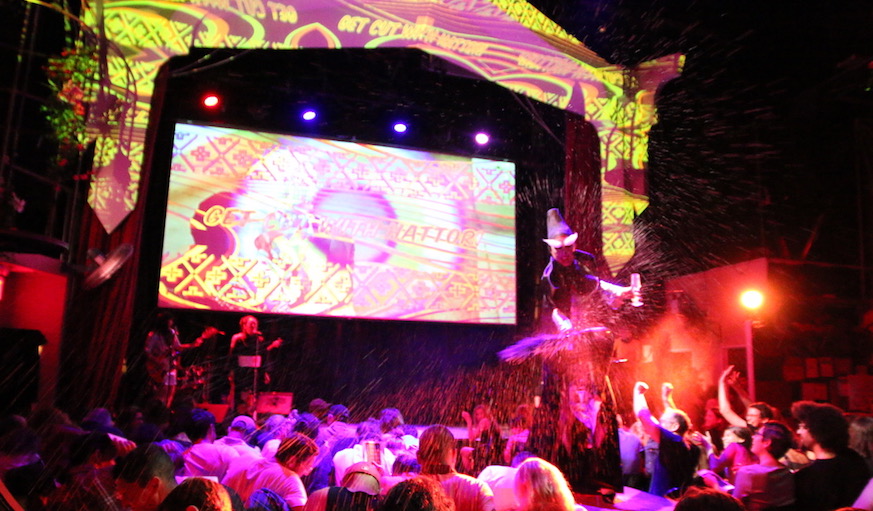 House of Yes
Bushwick's most creative alternative entertainment venue does everything from aerial arts to live music and dance parties — which are all elements that pop up during their Little Cinema parties. With elaborate stage sets, costume design and choreography that's as pretty when they're fighting the ninjas of "Kill Bill" as dancing inside bubbles suspended above the audience, the performance elaborates on themes and makes the best moments last just a little longer. Their next movie nights are coming up Aug. 15 and 16 with "The Big Lebowski." $13-$45, 2 Wyckoff Ave., littlecinema.net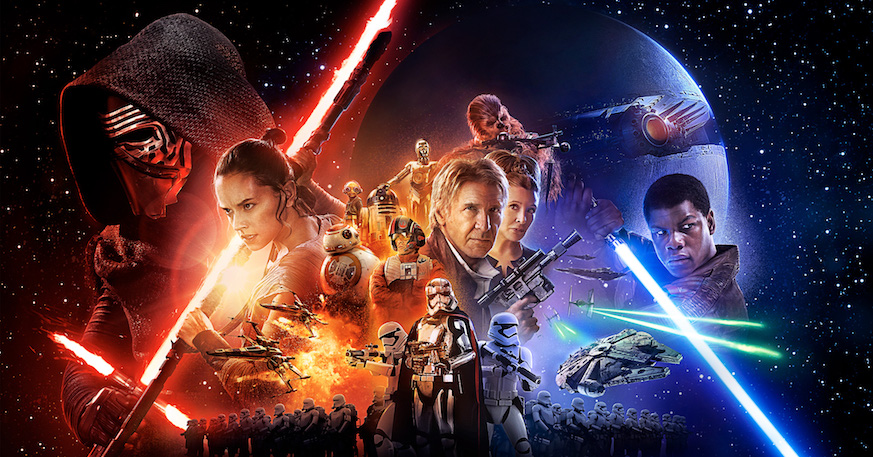 Lincoln Center
Whoever first thought, "Why don't I slip a classical orchestra some video game sheet music and see what happens?" probably didn't expect it to get as big as it has. This fall, the New York Philharmonic is bringing all three of the original "Star Wars" films plus "The Force Awakens" to the big screen with a live score at Lincoln Center's David Geffen Hall. Sept. 15-Oct. 7, $70-$175, nyphil.org
Newly Human Productions
This brand new Brooklyn-based group just started last month doing shadowcasts, where each member acts, sings and dances a specific role in the movie (or, in this case, "Buffy the Vampire Slayer") in front of the screen. Just imagine if every movie could be the "Rocky Horror Picture Show"! Audience participation is a must at these performances, so keep an eye out as they prep to go even bigger next time. Bonus: Their first show was free!
A Drinking Game NYC
Okay, so this is not a screening, but having a movie you know and love acted out by a bunch of increasingly drunk actors is often even more fun. A Drinking Game NYC is a theater group who go through an impressive amount of Narragansett (and so will you — everyone plays the game) while re-enacting movies like "Robin Hood: Men in Tights" and "Home Alone 2: Lost in New York," adding hilarious props and improvised moments. You'll walk away loving your favorite movies even more. $10-$20, monthly shows, Littlefield, 635 Sackett St., adrinkinggamenyc.com