Real estate is always a hot button issue for many New Yorkers. Right now, New York real estate is in a pretty slow period where not a lot of buyers are interested in some of the more luxurious properties that sellers are putting on the market. In fact, this has caused many sellers to meet buyers at lower offers in order to make deals. But while prices on homes may be more approachable than they have in years for New Yorkers, interest rates on loans have been going up steadily, which may cause buyers to be hesitant.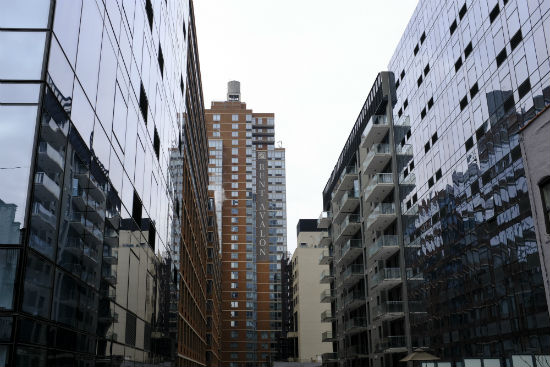 [Photo Credit: Getty Images]
Matthew Stenta, a home lending officer with Popular Bank, believes that this recent softening of the market is all part of the cyclical nature of New York real estate after eight straight years of increases. "It's just softening because there's not as much activity and not as many transactions," he explains. "Sellers are finding that what they could have gotten a year ago or two years ago they're not getting and they just have to set their expectations to be more realistic."  
High interest rates equals lower cost 
The most competition in the market can be found in the $700,000 to $1.1 million range amongst millennials who are progressing in their careers. Stenta believes that buyers in this demographic are in a perfect situation if they understand the market and the current interest rates. He also believes that both Manhattan and Brooklyn will always be solid investments.
"Rising interest rates just means better costs for buyers and if you get a better price point. In a few years if rates go down again and you refinance, you get the best of both worlds," he explains. "When rates go up prices go down so it's good for buyers. Your payments in financeable dollars really work out to be almost the same anyways. In a few years it bounces back just like everything else. It's all cyclical."