Is Hilary Duff pregnant? Yep — and she's not here for any of the paparazzi's BS, especially because she's on the brink of labor and, like any expecting mother, wants her space.
The actress, who turns 31 this week, posted a video to Instagram on Sunday showcasing a confrontation she had with a pap. The man, she claims, had been following her around all morning.
"I'm nine months pregnant, I have the flu, and I've asked you once to leave me alone, can you please stop taking my picture? You're like, hunting me down," Duff says in the video.
When the photographer argues that he didn't get any pictures of Duff and "lost" his "whole morning" because of it, Duff asks him to please "leave a pregnant woman alone."
As the man drives away, he continues to bicker in protest.
Is Hilary Duff pregnant? Yes. Watch her confront the paparazzi about it
Duff writes in the video caption that the paparazzi followed her to her son's soccer game and to her sister's house. He then kept close tabs on her while she ran errands.
"I politely asked him to let me be and he continues to follow and stalk me down like pray for hours now," Duff writes on Instagram. "…When people say that's what you get for signing up to be a celebrity it honestly makes me sick. This is every day of every month and it's simply not ok."
Watch the video below:
Duff's due date is approaching fast (she should be giving birth in the coming weeks to a baby girl).
The Younger star revealed on Instagram that she and partner Matthew Koma will be naming their daughter something that starts with the letter B.
"It was the very first thing [we decided on]," Duff told PEOPLE. "We've known her name for a really long time. Her name starts with a B, and I keep calling her baby B…"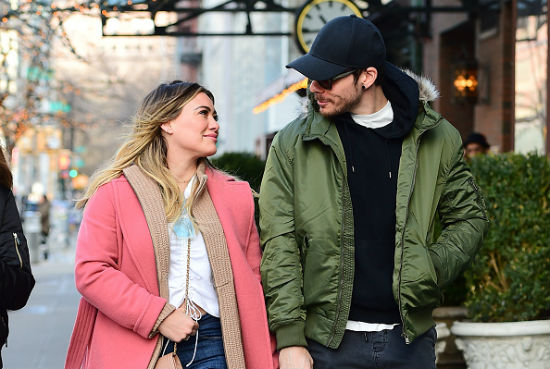 This is Duff's second child — she has a 6-year-old, Luca, with ex-husband Mike Comrie.
Is Hilary Duff pregnant? She sure is, and she's already proving to "baby B" that no one messes with a Duff.