Kei Saito, a Japanese short track speed skater, was suspended Tuesday after failing an out-of-competition doping test he took upon arriving in Pyeongchang.
According to a press release issued by the Court of Arbitration for Sport (CAS), the 21-year-old college senior, who was scheduled to compete in the men's 5,000-meter relay qualifier today, tested positive for the banned substance acetalozamide.
Acetalozamide is a diuretic, or "water pill" consumed to reduce altitude sickness, but diuretics can be used to mask performance-enhancing substances. It, as well as diuretics in general, is included on the World Anti-Doping Agency's list of prohibited substances (which you can view in full below).
According to CAS, Saito "accepted on a voluntary basis to be provisionally suspended and to leave Olympic Village."
This ban, resulting from the test Saito took on Feb. 4, is reportedly the first doping case for Japan — which will host the 2020 Summer Olympics — at a Winter Games.
Saito responds
"I am extremely shocked by the test results that have come back," Saito said in a statement, according to Kyodo News. "I have never considered doping. I have never used anabolic steroids so I have never needed to try to hide it. I have no motive to use this substance nor do I have anything to gain by using this substance."
Saito went on to say that acetalozamide could have only entered his system if he "took it unknowingly and [it] happened by accident."
"…I plan to fight to prove my innocence," Saito, who was a member of Japan's 2013 World Junior Championships bronze medal 3,000-meter relay team, continued. "But right now, I do not want to be a disturbance to my team competing at the Olympic Games, so I have decided to accept the provisional suspension and will leave the team and the athletes' village voluntarily."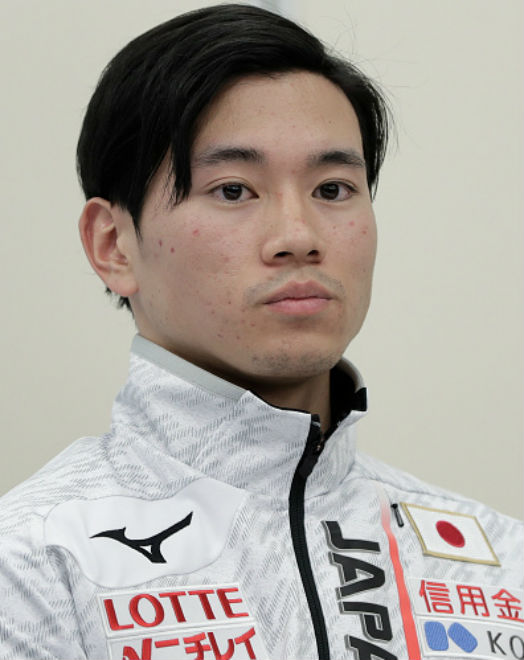 CAS said final decisions may be appealed only after the Winter Games come to a conclusion. And Yasuo Saito, Vice President of the Japanese Olympic Committee, said the organization would "offer him full support through this."
"We want to make it clear we have not admitted to a violation," the VP said. "I want to stress the 'provisional' part of this decision."
Tsutomu Kawasaki, Japan's short track coach, said the suspended Olympian "showed a lot of promise at a young age and has been educated on doping." He too is shocked.
In addition to being kicked out of Olympic Village, Saito is suspended from any future International Skating Union (ISU) competition, "pending the resolution of this matter."
The International Olympic Committee (IOC) banned Russia from Pyeongchang after a massive doping scandal during the Sochi Games. However, 169 Russian athletes have been allowed to compete — reportedly after a series of intense screenings — under the title "Olympic Athlete from Russia," or "OAR." Read up on Metro's OAR guide for all the rules and regulations these athletes have to follow.  
No results from the Pyeongchang Games have been affected by Saito's suspension, and according to the Olympic website, the men's Japanese 5,000-meter relay team has qualified for Final B (to determine placement) on Feb. 22. Relay teams competing in Final A that day (for medals) are Korea, Hungary, China and Canada.
Qualified teams for the Men 5000m Team Relay Final A

Korea OR ??
Hungary ??
China ??
Canada ??

— ISU Speed Skating (@ISU_Speed) February 13, 2018
Check out NBC's Short track 101 guide for everything you need to know about the competition format.