St. Patrick's Day is this Saturday, March 17 and that means three things: parades, lots of green and even more booze (if you so choose).
ContentSquare, a leading digital experience insights platform, came out with a report on the drunk online purchases Americans are set to make this St. Patrick's Day — you know, a little liquid retail courage.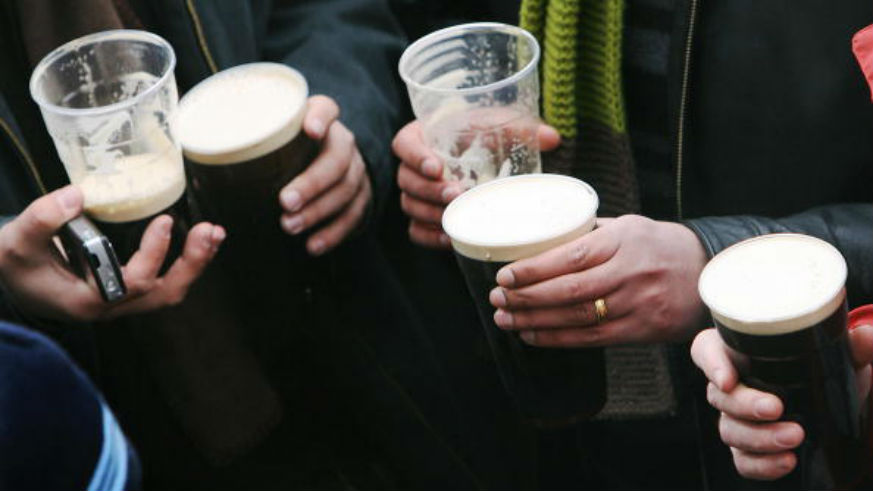 ­"We wanted to do this research because … we analyze behavioral patterns of people's online shopping and browsing habits in order to understand not only what people are doing online, but why," Jonathan Cherki, the founder and CEO of ContentSquare, told Metro in a statement. "We thought St. Patrick's Day would be a fun opportunity to get an inside look into what it looks like to shop under the influence — and it was."
They surveyed 1,500 Americans between the ages of 21 and 65 across the U.S. Here are some of the results, sent to Metro, that may surprise you or have you going, "Yep, that's me!" Hold on to your shamrocks.
How many of Americans will drunkenly online shop this St. Partick's Day?
ContentSquare reported that 17.14 percent of Americans will make a drunk online purchase this St. Patrick's Day.
How much will we spend on these drunk St. Patrick's Day purchases?
In total, $233 million will be spent online this St. Patty's Day. That's a whole lot of money.
So what will Americans drunkenly buy this St. Patrick's Day?
The top three most popular items slated for purchase are clothing, events and technology. Americans are expected to spend $58 million on clothes, $27 million on events such as concerts, sporting games or plays and $25 million on technology.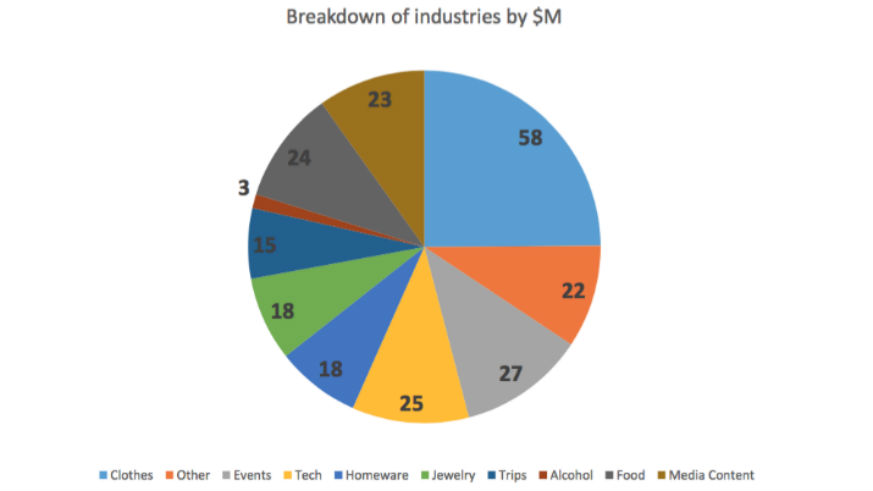 Now for the demographics: Who will drunkenly make purchases this St. Patrick's Day?
Men are 38 percent more likely to make a drunk online purchase than women. When it comes down to it, 14.82 percent of women are expected to make a drunk online purchase this St. Patrick's Day compared to 20.50 percent of men.
ContentSquare found that people in Alabama, Colorado and Minnesota are the most likely to buy something online. Surprisingly, New York is on the list of least likely states (New Yorkers just seem like they'd buy an overly-priced coffee table or awkwardly-fitted tunic after one too many cups of Guinness).
Millennials — those age 21 to 34 — are more likely to make an online purchase while drunk, reports ContentSquare. We could have guessed that one.
The specific age group expected to take part the most in this drunken display of shopping (DDS, if you will) are those age 25 to 34, and the least likely are people age 55 to 64.
And finally, who will we drunkenly shop for?
Ourselves! Just under 80 percent of ContentSquare respondents said they'd shop for themselves while boozed-out this St. Patrick's Day. The next most likely recipients of these online purchases are our significant others, and less than 1 percent said they'd shop for their parents (ouch). 
"Usually, people who are under the influence of alcohol are thinking about the short-term and looking to let down their inhibitions without giving too much thought about the consequences, which is why they might make a purchase that they wouldn't have normally made sober or they are quicker to decide on something they would have previously hesitated on," Cherki said. "It is possible that they've been considering treating themselves for a while, but it takes that little bit of buzz to make them actually do so." Sounds about right.
With a little luck, may our spirits stay high and our wallets stay closed this holiday weekend.