While we are experiencing a considerable amount of job growth these days, there is a looming asterisk that seems to hover about those favorable statistics like a dark cloud. This footnote is the rise of robotics, automation, and artificial intelligence (A.I.)  that threatens to take away millions of jobs from industries like manufacturing, maintenance, data entry, and so on, and so on. But, who will be the ones on the frontlines of innovation of robotic engineering that will take us into the future?
The American market research company Forrester predicts that automation will destroy 24,186,240 jobs and create 13,604,760 jobs by the year 2025 in the U.S. alone. If you do the math, you can see that the rise of the machines will take away more jobs than they will actually create. But if you are interested in creating these efficient artificial workers, you will want to make sure that you enroll in the right robotics programs at school in order to find your place in the rise of the machines.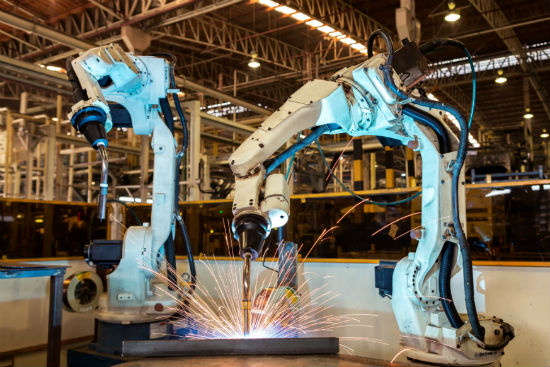 Photo Credit: iStock 
Boston University — College of Engineering 
Boston University's college of engineering offers three distinct research topics to help students understand the importance and the knowhow of how to program and create robotic automation. The first topic — Dynamics, Systems, and Control — focuses on different mathematical theories behind the construction of intelligent robotics. The second — Robotics — goes into the actual creation motion planning of the machines themselves. The third area of study for this program is Automation which will focus on how the robotics that these students will create will be able to help businesses with production.
Columbia University — M.S. in Mechanical Engineering with Concentration in Robotics and Control
Columbia University will be offering an M.S. in Mechanical Engineering with Concentration in Robotics and Control that will focus on the studies of "robotic manipulation, navigation, perception, human interaction, medical robotics, assistance and rehabilitation". By having a working knowledge of these subjects as well as hands on experience building and control these machines, students will have the ability to join either the established and dominant companies in this industry or join the next wave of robotic-centric startups that are likely to emerge.
Widener University — Robotics and Engineering degree 
Widener University, out of Philadelphia, is anticipating the growth of robot technology and is preparing their students to enter such a burgeoning field with their Robotics and Engineering degrees. This program will focus on the importance of robotics in industries including aerospace, agriculture, automotive, chemical, defense, electronics, energy, health care, homeland security, manufacturing, nuclear, pharmaceutical, and transportation.