Yes, that's Chef Morimoto serving up an elixir inspired by Asian ingredients. Are you thirsty yet?
Credit: Provided
Following four years of sold-out events in premier cities like L.A., Miami and — yes — NYC, the Luckyrice Moon Festival returns for its fifth anniversary with a special Cocktail Feast celebrating the tastes of Asia. Not only will carefully curated cocktails be available from some of the city's top bars, but festgoers will be able to mingle, drink and lounge against the backdrop of a special guest DJ.
Mixologists for the event — which takes place at The Bowery Hotel (335 Bowery) from 9 p.m. to midnight this Friday — include Brett Hughes (Madam Geneva), Walter Easterbrook (The Bowery Hotel), Shinichi Ikeda (B Flat), Eamon Rockey (Betony), Orson Salicetti (Ariana) and Greg Seider (Manhattan Cricket Club).
VIP tickets are $88 and come with an hour of early admission, while general admission is $50. Buy your pass here — or just click through to check out a cool preview of the libations that will be on hand.
If you aren't able to make it, you can still celebrate from home with the Year of the Horse signature cocktail from fest sponsor Bombay Sapphire EAST. Find the recipe below: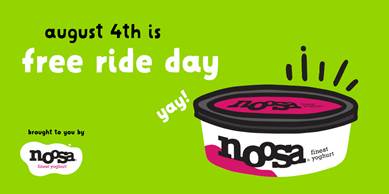 EAST Hibuscus Buck
Signature 'Year of the Horse' Cocktail: EAST Hibiscus Buck
Ingredients
1.5 oz. Bombay Sapphire EAST
1.5 oz. Hibiscus tea
1.5 oz. Ginger beer
2 squeezes fresh lime
Instructions: Build all ingredients with ice in a highball glass. Garnish with lime wedge and lemongrass stalk.
For more on entertainment and spirits, follow T. Michelle Murphy on Twitter: @TMichelleMurphy.