It's been a difficult summer for Real Madrid but Los Blancos are attempting to find a consolation prize in PSG and Uruguayan striker Edinson Cavani. 
The three-straight-defending Champions League winners have been unable to acquire a bona fide replacement for megastar Cristiano Ronaldo, who left for Italian side Juventus earlier this month. 
One of its main targets was Chelsea winger and Belgian talisman Eden Hazard, but the London club's king's ransom of an asking price for the star has forced Real Madrid to look elsewhere. The Spanish side is also believed to be out on Bayern Munich striker Robert Lewandowski as well. 
It's made Cavani the No. 1 target, per AS.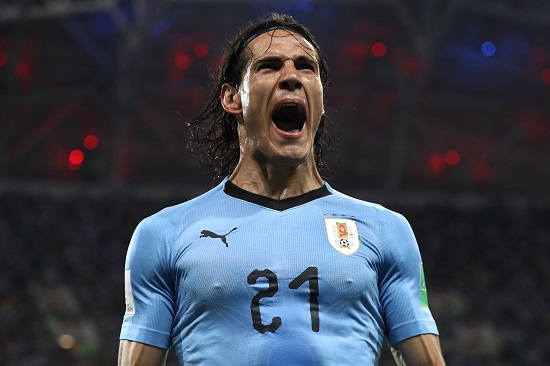 Despite being 31 years old, which is considered past one's prime in today's soccer landscape, Cavani has been one of the most prolific strikers in the world over the past two years at French club PSG. After a 2016-17 season in which he tallied 49 goals in 50 matches, Cavani put up another 40 goals in 49 appearances in all competitions in 2017-18. 
He also helped Uruguay reach the quarterfinals at the 2018 World Cup, but could only watch from the bench after picking up an injury as eventual champions France won 2-0. 
Why would PSG let Edinson Cavani go to Real Madrid?
But given PSG's saturation of stars including Kylian Mbappe and Neymar, Cavani has suddenly become expendable as the Parisians can't afford to let the young Frenchman and Brazilian go. Real Madrid was also linked to the pair earlier this summer. 
Cavani would also cost less as any of Real Madrid's earlier targets as it's rumored that he would be allowed to leave for a fee of less than $116 million. 
Los Blancos wouldn't hear too many objections from the Uruguayan either as he admitted that it would be a "dream" to join Real Madrid, per the Sun.