Midterm elections are coming up on Nov. 6, and doing your civic duty by voting means assuring your right as a New Yorker to keep complaining about the trains, bike lanes, pizza rats and everything else wrong with this city despite all our hard-earned tax dollars. If that's not enough motivation to get you to the polls, there's also a ton of freebies, parties, promotions and cool stuff you can only get by voting — so get informed and do it!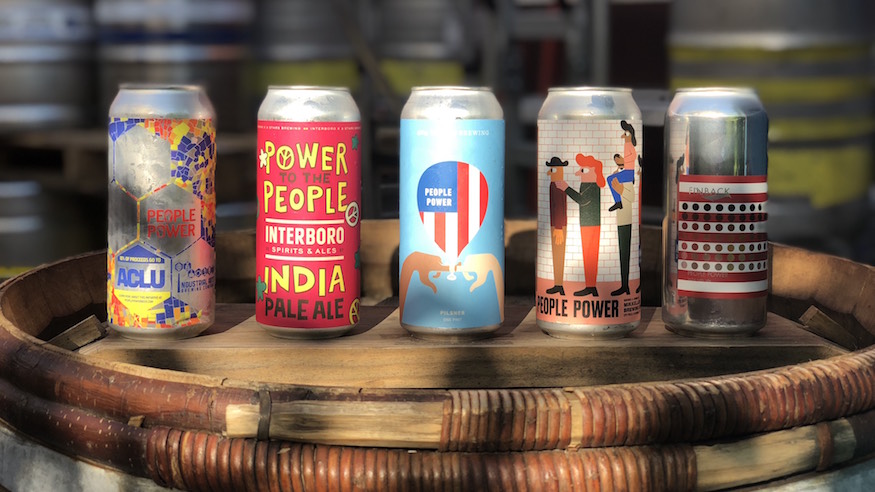 Election Day freebies in NYC
All voters get a free drip coffee at all 10 Birch Coffee locations on Nov. 6 with their "I Voted" sticker. Black Seed Bagels will have free cups of hot Stumptown Coffee with any purchase at all four of its locations if you present your "I Voted" sticker. At Toby's Estate, your "I Voted" sticker is good for a $1 small drip coffee.
Back on July 4, Threes Brewing in Gowanus launched the nationwide People Power movement, which urged brewers to create a beer with proceeds supporting the ACLU. On Election Day, raise a beer to democracy after 5 p.m., where cans of People Power are buy one, get one free with your "I Voted" sticker while DJ duo Sick Psych World spin late into the night. 333 Douglass St., Brooklyn, threesbrewing.com
Celebrate casting your ballot with vote.org and Civic Nation at three non-partisan Election Day parties with sponsored drinks by Johnnie Walker. These groups teamed up to add a little fun to the end of the voting process to make all the researching and waiting in line parts less of a chore. Grab a drink at Ulysses (95 Pearl St., 6-8 p.m.), Cloud Social (6 W. 32st St., 7-9 p.m.), Monarch Rooftop (71 W. 35th St., 5-7 p.m.)
All Union Square Hospitality restaurants that serve hard liquor are offering a buy one, get one cocktail special to any guest who wears their "I Voted" sticker. Also, their bakery Daily Provisions will be selling a red, white and blue version of their famous cruller on Election Day, with all profits going to When We All Vote.
New American restaurant Left Bank in the West Village has been helping voters register in the restaurant every Sunday and Monday night leading up to the election, and on Nov. 6 after 5 p.m. they're waiving the corkage fee for anyone who comes in with their "I Voted" sticker. 117 Perry St., leftbanknewyork.com
Check out brunch sensation Sunday In Brooklyn on a Tuesday night (still delicious!) for a free Miller High Life to any guest who shows their "I Voted" sticker. 348 Wythe Ave., sundayinbrooklyn.com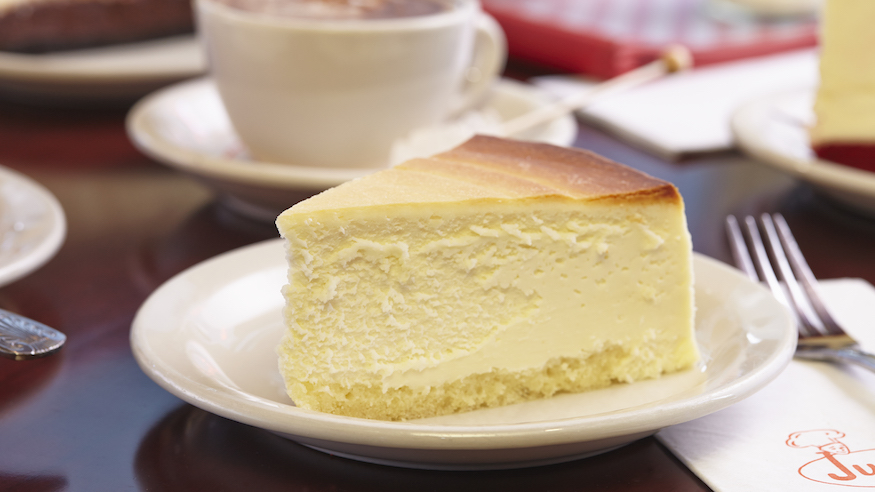 Election Day specials in NYC
Nov. 6 is not just Election Day. New York City cheesecake emporium Junior's Restaurant is celebrating its 68th anniversary on Nov. 6. In honor of the holiday — and to ease your political angst — get a slice of their plain traditional cheesecake for 68 cents with the purchase of any lunch or dinner entree at any of its three locations. juniorscheesecake.com
Your "I Voted" sticker is good for $7 cider pours all day (11 a.m.-11 p.m.) at Randolph Beer in NoLiTa. Bonus — it's also Taco Tuesday, when you can get 3 jerk chicken tacos for $9. 343 Broome St., randolphbeer.com
Two Bronx stars are offering specials on Election Night to voters: At City Tamale, get a choice of two tamales with an order of rice and beans for $8. At Don Pancho's, your entire bill is 15% off all night.
Voters don't have to wait until next year for the Girl Scout Cookie fix. On Election Day, troops from Girl Scouts of Greater New York will host pop-up booths near 16 polling locations in Manhattan and one on Staten Island selling cookies at various times: 10 a.m.-2 p.m. (1333, 1350 and 1359 Broadway, 111 W. 33rd St., 250 W. 57th St., 501 Seventh Ave., 350 Fifth Ave., 2 Teleport Drive, 1 Little W. 12th St.) and 11 a.m.-3 p.m. (420 Fifth Ave., 1 Bryant Park, 300 Vesey St., 1400 Broadway, 1 Grand Central Place, 199 Water St., 261 Madison Ave.) girlscoutsnyc.org
Don't watch the election results come in alone
Nowadays just added a backyard sauna to the long list of reasons you should be hanging out there. On Election Night, watch the returns with a supportive crew whichever way things go, with City Councilman Rafael Espinal giving a talk about getting involved in politics. Starting at 9 p.m., free entry, 56-06 Cooper Ave. #1, Ridgewood, nowadays.nyc
Keep it loose at The Bell House, where doors open at 8 p.m. to its Election Night party with comedy, music and special guests. Then at 9 p.m., it's time to watch the results come in. This is a Democratic event hosted by the Central Brooklyn Independent Democrats and Get Organized Brooklyn. Tickets are $10. thebellhouseny.com
See a free concert on Election Day
Venues around the nation are giving away free tickets to their Nov. 6 shows for voters who take a selfie outside their polling station with tag @IVotedConcerts on Instagram. Most entries must be submitted by 3 p.m., and some venues require you to tag them as well. Participating venues are Gramercy Theatre (Chase Atlantic), Warsaw (The Goddamn Comedy Jam), Brooklyn Bowl (Living Colour, Fishbone, Brass Against), Rockwood Music Hall (Nana Adjoa, Taylor Janzen, more), Bowery Electric (Lenny Zenith, Naughty Clouds, The Deadeyes, Graham Brice), Mercury Lounge (Burke and Gase, Rahrah Gabor), Brooklyn Steel (Julien Baker, Phoebe Bridgers, Lucy Dacus), Rough Trade (Broncho, Pinky Pinky), Irving Plaza (Sabrina Claudio, snny), The Beacon Theatre (Lake Street Dive) and Mercury Lounge (Valley Lodge). ivotedconcerts.com