Elle Fanning swears Sofia Coppola is a regular person. She's one of our finest filmmakers, the creator of lush and dreamy and uncompromising films like "The Virgin Suicides" and "Lost in Translation." You'd expect the person who made them to be lofty, poetic, maybe even pretentious. But Fanning — who's appeared in two of them, "Somewhere" and "The Beguiled," Coppola's latest — knows better.
"She's so normal!", Fanning tells us. "She's a mom and she has two daughters. She's also really fun."
The two go way back. Fanning was 11 when she made "Somewhere," released in 2010, playing the young daughter of a layabout movie star (Stephen Dorff), who rarely has time for her, even though he doesn't do much. Back then, the actress, now 19, was still an up-and-comer, poised to become as big as her sister, Dakota. Her credits at the time included "Deja Vu," "Babel" and a killer lead performance in "Phoebe in Wonderland," as 9-year-old with Tourette's Syndrome. (She also played the even younger version of her sister in "I Am Sam.")
"Somewhere" wasn't just one of her first lead roles; it was the most artistic film she'd ever made.
"I'd never done a movie that felt that way before, because it was so free," Fanning recalls. Scenes were sometimes ad-libbed, and her director was soft-spoken, gentle. And the film was arguably Coppola's "artiest" — mostly long takes with little camera movement, even less plot than usual.
"It's when I realized films can be made that way," Fanning says. "It's when I started loving independent filmmaking — being creative and not having to fit a mold. [Coppola] doesn't fit any mold. She's just her. She makes movies her way. People try to recreate the feelings her movies evoke, but the only one who can recreate that is Sofia."
It was the start of a beautiful friendship. "I looked up to her so much," Fanning recalls. "She was like a cool aunt or a cool sister — just someone I respected and loved."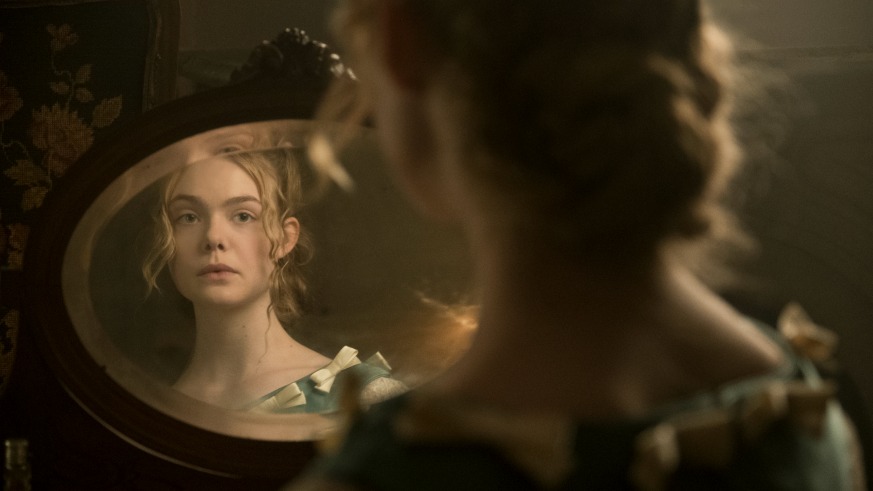 Their relationship has evolved over the years. By the time Fanning reunited with Coppola on "The Beguiled" — a loose remake of the 1971 Clint Eastwood film, with Colin Farrell as a wounded Union soldier during the Civil War rescued by the members of an all-girls school, also including Nicole Kidman and Kirsten Dunst — the actress had turned 18. Here, she plays a teen girl who goes over and above to get with Farrell. It was even the first movie Fanning had ever made where her mom didn't join her on the shoot.
That wasn't all that changed. "The Beguiled" may still feel like a Sofia Coppola movie — light on plot, happy-yet-sad, sick with mood — but it's different, too. Its story turns increasingly lurid, building to a shocker of an ending. Because Farrell's character is wounded, it even includes graphic surgery scenes worthy of "The Knick."
"Sofia was like, 'I can't believe there's blood on my movie set!'" Fanning recalls excitedly.
Another Sofia-first: Lots of ogling a hot man. While the womenfolk are covered, head-to-toe, in restrictive 19th century period garb, Farrell doffs his top early and often, all while Coppola's camera openly leers. They even had fun with it. They did a fake "sexy calendar" shoot of Farrell, in jokey compromising positions.
"It was him sawing wood shirtless, or digging holes in the garden, all while all the girls stood around laughing," Fanning remembers. "We need to put that together. He was definitely the most naked person in this film."
But her main takeaway is getting to work with someone who's watched her as she's grown.
"Sofia saw me in an older light. She became more like a girlfriend," Fanning explains. She'd also learned to chill out a bit. "I don't feel as nervous as I used to anymore. She's just a friend now."
Follow Matt Prigge on Twitter @mattprigge