With successes like The Jungle Book (2016) and Beauty and the Beast (2017), it's no wonder Disney has announced a slew of resurrected fairy tales and adventures reimagined for today's audiences. For their latest venture, Agrabah is coming to life in a live-action Aladdin remake set to hit theaters May 2019.
The original 1992 animated film launched a booming franchise that resulted in two sequels, a TV show and more. Aladdin premiered on NYC Broadway in 2014, featuring high-energy music and flying carpets.
Overseas, it was adapted into a 2009 Indian motion picture, Aladin (one "d," not two). This followed a college kid's journey to win over exchange student Jasmine. The genie's name, as it turns out, was Genius.
This upcoming live-action remake of the animated classic is produced by Dan Lin and Jonathan Eirich and directed by Guy Ritchie. The script is penned by screenwriter John August.
Production took place in London, and Lin explained to Metro that they shot the movie "on a set where we've built the world of Agrabah." It was also filmed on location in Jordan.
With a few new characters and songs added to the award-winning roster, this film is ready to blow your socks off. (Make a wish!)
Here's everything we know about the live-action Aladdin remake.
Live-action Aladdin plot
The live-action Aladdin remake from Disney will follow the same storyline as the 1992 film, based on the Middle Eastern folk tale in One Thousand and One Nights (often referred to as Arabian Nights). 
A description from Walt Disney Studios says the live-action Aladdin is an "exciting tale of the charming street rat Aladdin, the courageous and self-determined Princess Jasmine and the Genie who may be the key to their future. Directed by Guy Ritchie, who brings his singular flair for fast-paced, visceral action to the fictitious port city of Agrabah, the film is written by John August and Ritchie based on Disney's Aladdin."
Aladdin is the rag-to-riches love story with magic for miles that made us all want to fly off into the sunset on a magic carpet (am I alone here?). It also, though, sets out to humble viewers into remembering where they came from and identifying where, within themselves, they can grow.
The 1992 soundtrack, composed by Alan Menken, has sold over 2.4 million copies in the U.S. The live-action Aladdin will feature both new songs and his original tracks. And, songwriters Benj Pasek and Justin Paul, known professionally as Pasek and Paul, will be penning the new lyrics.
Menken's manager told Metro in fall 2017, "Pasek and Paul are collaborating with Alan Menken on the creation of new songs by contributing lyrics to Menken's music. Menken remains the exclusive composer of all music for this work."
Live-action Aladdin cast
Egyptian-born Canadian actor Mena Massoud will play Aladdin, with Naomi Scott as his Jasmine.
"There are so many amazing new things about the character in this adaptation — I could literally go on for an hour!" Scott, a British native whose mother is from northern India, told The Hollywood Reporter last year.
"I love what Disney is doing at the moment with their princesses — going from animation to live-action and making those animated characters real human beings," Scott said. "[She] can be strong and have fun, but also get it wrong and be emotional. She's a multidimensional woman, and she doesn't have to just be one thing. So in this movie, you see her go on such a roller coaster, as opposed to her one goal being to fall in love or get married."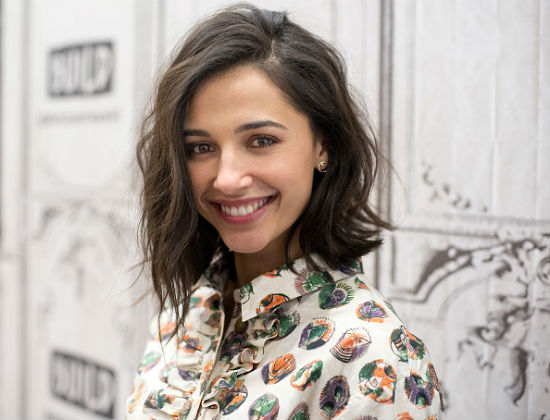 A new addition to the storyline is Jasmine's handmaiden Dalia, played by actress Nasim Pedrad.
"I never realized it, but in the animation, Jasmine is really the only female character — isn't that crazy?" Scott noted. "The Dalia character is so important to this movie because she's the only other female character. She may be the handmaiden but they're best friends; they're so close because they've grown up together. So we wanted people to watch the movie and see Jasmine's relationship with another woman, and be like, 'Ah, that's what I'm like with my girlfriend,' or 'We would so do that if I was in that position.' That's something that's missing from the animation."
Another new character introduced in this live-action Aladdin remake is Prince Anders, a suitor also fighting for Jasmine's hand in marriage. This bachelor is played by Billy Magnussen.
Will Smith will voice Genie (Robin Williams famously voiced the part in 1992).  
Marwan Kenzari will play sorcerer Jafar and Navid Negahban will depict the Sultan, Jasmine's father.
View the entire cast list on Aladdin's IMDb page.
Live-action Aladdin trailer
Disney just released the first teaser trailer for the live-action Aladdin.
Watch it in all its glory below:
Live-action Aladdin release date
The live-action Aladdin remake is hitting theaters on May 24, 2019.
Disney has also slated live-action remakes of films like Dumbo, Lion King and Mulan coming to screens over the next two years. So, get your popcorn picking fingers ready for some magical moments brought to life before your very eyes.