After an emotional two seasons, we weren't sure what to think of a 13 Reasons Why season 3. After all, when Clay Jensen (Dylan Minnette) was left on the lawn of Liberty High with an assault rifle, the prospect of finding out what happens next seemed quite daunting to say the least.  
But, of course we want to know. The sophomore season presented Liberty High with a string of sexual assaults in which the 100-percent guilty Bryce Walker (Justin Prentice) went emotionally and legally unscathed, reminding us that the justice system is most definitely flawed in many cases. It reminded viewers that recovery — no matter what it is — does not come without a fight, and that grief and guilt should not walk hand in hand, though they often do. 
Talk of a third season emerged when the West Sonoma County Union High School District in California signed an agreement once again giving Paramount Pictures access to the high school used during filming.   
Netflix officially announced in June that 13 Reasons Why season 3 will hit the streaming site next year.
Production for this next season will reportedly start this week.
Here's everything we know about 13 Reasons Why season 3 so far.
13 Reasons Why season 3 cast
Katherine Langford, who plays Hannah Baker, will not be returning for this third season.
It makes sense — many characters found closure during her memorial service in the finale of season 2. Hannah's story will continue to influence the proceeding chapters her loved ones write for themselves, but this service seemed to implement a shift. She will finally fade into the background.
On May 25, Langford posted on Instagram, "'Hannah…I love you…and I let you go.' Those are the words I was able to say six months ago, and now can finally share with you as my journey on @13reasonswhy has officially come to an end…as most of you know, this was my first ever job and I am so grateful to have had the opportunity to tell Hannah's story so fully in season 1, and to be asked back for a season 2."
"Thank you for filling my life with love and light," she continued.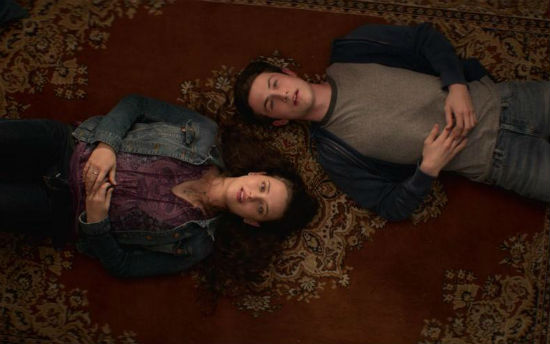 The rest of the main characters will return for 13 Reasons Why season 3.
Last week, Deadline reported that original cast members — specifically Minnette, Prentice, Brandon Flynn (Justin Foley), Alisha Boe (Jessica Davis), Christian Navarro (Tony Padilla), Miles Heizer (Alex Standall), Devin Druid (Tyler Down) and Ross Butler (Zach Dempsey) — were negotiating their contracts for 13 Reasons Why season 3 ahead of production.
Check back in with Metro for further updates on the cast.
13 Reasons Why season 3 plot
With Hannah gone (but never forgotten), 13 Reasons Why season 3 will undoubtedly focus on questions left unanswered after the season 2 finale. For instance, Chloe (Anne Winters) is pregnant with Bryce's baby — will she finally leave the boy (yes, boy) who raped a handful of Liberty High students (herself included)?
Then there's Tyler. Though Clay and Tony stopped him from shooting up the school, will he be punished for his intent to kill? The list goes on.
Brain Yorkey said a few days before Netflix announced they officially locked down a third season: "What happened to Hannah will always be the first clause of the story. The rest of the story is about young people, as so many young people, maybe all young people today [learn] how to heal from the things that have hurt them…to make the world that they want it to be, not just the world they are inheriting…and above all, how to take care of each other."
13 Reason Why season 3 trailer
Netflix released a 13 Reasons Why season 3 teaser on June 6 when they announced the third season.
Watch the clip below:
When an official trailer comes out, we'll be sure to include it here.
13 Reasons Why season 3 release date
A specific release date for 13 Reasons Why season 3 is not yet available, but the show will return to Netflix in 2019 with 13 new episodes.
Check back in with Metro. We'll be updating this with more developments as they're released.
That said, we'll leave you with a powerful quote from Hannah's mother: "No matter how many reasons there might be why, there are always more why not."