GLOW season 2 is going to be lit. The Netflix series tells the heartbreaking human and heartwrenchingly funny story of the Glorious Ladies of Wrestling, inspired by a real-life show of the same name that ran from 1986 to 1989. And now it's official: GLOW is coming back for more. And good thing: The season one finale left us with plenty of questions. 
GLOW Season 2 Release Date
Netflix announced today that GLOW Season 2 will return June 29. Per the press release, GLOW Season 2 will follow the women of GLOW as they become local celebrities, confronting the good, the bad and the ugly realities of their newfound fame. Ruth (Alison Brie) and Debbie (Betty Gilpin) — the ultimate frenemies — will settle into the day-to-day of making a season of TV together, while confronting lingering issues at the heart of their friendship. Sam (Marc Maron) now has a teenager daughter living with him and twenty episodes of television to churn out. The wrestling is harder, the stakes are higher and (thank god) the hair is even bigger.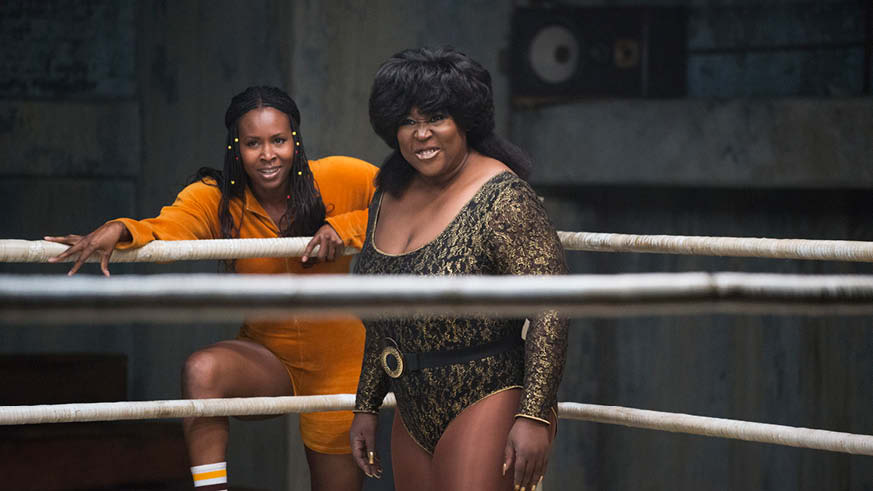 GLOW Season 2 Trailer
No official trailer yet, but this date announcement video — filled with fine '80s fitness attire and the whole gang lipsynching to "Maniac" is very, very good.
GLOW Season 2 Spoilers
Chatting with Deadline, GLOW star Brie reveals that the show will have some parallels to #MeToo and the Time's Up movement — but that it was always intended to. "The stories our show was going to tell would have been the same," she says. "MeToo and Times's Up are things people have been saying behind closed doors for a long time in our industry. It makes me very grateful as an actress to go to work every day. There are women behind and in front of the camera and at the top making decisions. It makes a big difference to feel really seen and heard on set and have ownership of yourself."