Winter is here, and if you recall from the Game of Thrones season 7 finale, there's little anyone can do to stop it. As we gear up for GoT season 8, there are so many questions left unanswered, and anticipation is heavy on our hearts.
The season 7 finale set up plenty of drama for the last and final chapter. The army of the dead has descended upon the Wall and broken through its mighty structure — thanks to the help of Daenerys Targaryen's third dragon, who now flies with them and breathes ice.
Luckily, the GoT finale won't be our last taste of Westeros. Original series author George RR Martin, screenwriter Jane Goldman and HBO execs are working on a Game of Thrones prequel, and there's also talk of a sequel to come.
We knew production would take extra long this time around — partially because the GoT season 8 episodes are feature-length, partially because of scheduling issues like Harington's wedding to GoT alum Rose Leslie (AKA, Ygritte, Jon Snow's first love interest).
When it comes to GoT season 8, we've never been more ready to find out what happens next. Here's everything we know about the GoT finale.
GoT season 8 plot
GoT season 8 will consist of six feature-length episodes of epic proportion.
We know that the characters, with or without Cersei's help, will face their imminent demise at the hands of the white walkers and their soldiers. Queen Cersei, as it turns out, has other things on her mind besides helping Jon and Daenerys like she originally promised. She's hell-bent on using the Golden Company to expand her rule instead.
The GoT season 8 plot will have to address the fact that, unbeknownst to him, Jon (whose name is really Aegon Targaryen) slept with his aunt. Jon is said to be the son of Daenerys' brother Rhaegar and Lyanna Stark, Ned Stark's sister.
This would make Jon the rightful heir to the Iron Throne. But hey, incest isn't really new for GoT characters (looking at you Lannisters).
However, according to Liam Cunningham, who plays Ser Davos, you won't see as much incest from these royals in GoT season 8.
He told Metro in an interview earlier this year, "Incest goes down the priority list when there is a huge army coming down to kill everyone."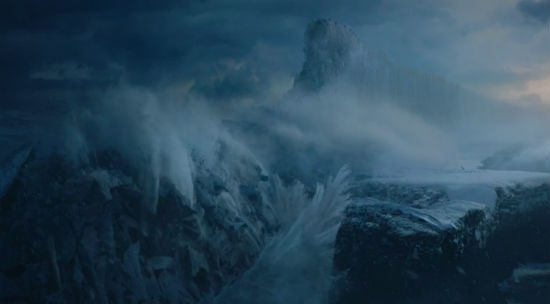 This is true — plus, Jaime walked out on Cersei once he realized she had no intention of actually helping Jon and Daenerys defeat what's to come. He presumably left her in King's Landing despite the fact that they're expecting a child together (gross).
Nikolaj Coster-Waldau, who plays Jaime, told Huffington Post that he is indeed heading north, but anything can happen: "He might be eaten by dragons, you never know. Or he might just stumble, things happen. Or he might find the love of his life and suddenly he's like, 'God, this is it. No more.'"
We also know that GoT season 8 ends with more bloodshed than ever before.
During a conference back in March, Francesca Orsi, senior vice president of drama at HBO, said that when the cast read over the scripts for these GoT finale episodes, "one by one they started falling down to their deaths."
By the read-through's conclusion, Orsi said everyone stood up and applauded, and "tears were in their eyes." So, it must be one hell of an ending.
GoT season 8 cast
Production, lead by showrunners David Benioff and DB Weiss, wrapped in Belfast in July, and it's safe to say that everyone of importance will be back for season 8.
There's Kit Harington as Jon Snow (King in the North), Emilia Clarke as Daenerys, Maisie Williams as Arya Stark, Sophie Turner as Sansa Stark, Liam Cunningham as Ser Davos, Peter Dinklage as Tyrion Lannister, Lena Headey as Cersei Lannister, Coster-Waldau as Jaime Lannister, etc., etc., etc.
We know Joe Dempsie will return as Gendry, too. When speaking to Metro in June, he told us that, after leaving the show at the conclusion of season 3, "the plan was always to bring him back at some point. We just weren't sure when."
The list of characters returning for the GoT finale goes on. And, we do know that there are some familiar faces from season 7 that won't be in attendance. For one, there's Lord Baelish ("Littlefinger") portrayed by Aidan Gillen. He finally got what he deserved for being a creep and a sneak and, well, a friend to no one even if he claims he's as loyal as loyal gets (thank you Sansa for ordering his execution and Arya for doing the deed).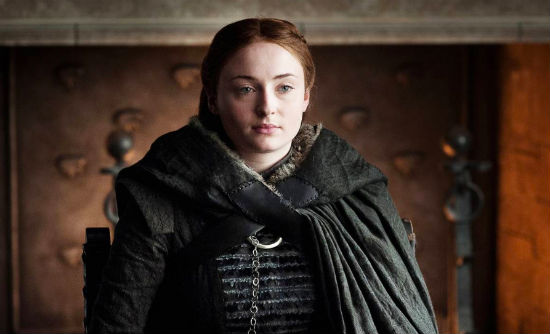 Someone else we won't see in the GoT finale? Sweet, sweet Hodor (Kristian Nairn).
GoT fan site Winter Is Coming says German actor Marc Rissmann will take on the role of Harry Strickland, the leader of the Golden Company coming to King's Landing upon Cersei's request.
Sarra Frey — another new character — will be portrayed by Irish actress Danielle Galligan. Sarra is reportedly Walder Frey's granddaughter. (Remember when Arya killed him?)
Irish actresses Emer McDaid and Alice Nokes will also reportedly join the cast for GoT season 8.
New cast rumors can be found on Winter Is Coming.
Game of Thrones season 8 trailer
HBO released a montage of upcoming shows for next year. In it, footage from GoT season 8 is teased. Watch below:
#GameofThrones returns to @HBO in 2019. pic.twitter.com/eHxcwMhH0C

— Game Of Thrones (@GameOfThrones) August 27, 2018
And, the first official teaser trailer was released in mid-November.
Every battle.
Every betrayal.
Every risk.
Every fight.
Every sacrifice.
Every death.
All #ForTheThrone. pic.twitter.com/WReVt473SH

— Game Of Thrones (@GameOfThrones) November 13, 2018
Another teaser was released December 6, and it's quite dramatic:
Game of Thrones season 8 release date
A report states that HBO will air all six feature-length episodes before the 2019 Emmy cut-off date of May 31, 2019. Williams previously said the first episode of the Game of Thrones finale will premiere in April of next year.
And, it looks like she's right. The Game of Thrones Twitter account revealed on November 13 that GoT season 8 is premiering in April 2019. 
We won't promise you that we'll be patient, but we can promise you this: GoT season 8 is something worth waiting for. Take our word for it.
As Jon Snow accurately states in the season 7 finale, "When enough people make false promises words stop meaning anything." This is a promise we can keep.