Sharp Objects is coming to the small screen as a limited series. And from the looks of it, it's going to be an intense ride. The novel on which the series is based was written by Gillian Flynn, the woman behind Gone Girl. And Sharp Objects promises to be equally unsettling, telling the story of a reporter who returns to her small hometown to cover the murders of two preteen girls. Trying to put together a psychological puzzle from her past, she finds herself identifying with the young victims a bit too closely.
Here is everything we know about the Sharp Objects TV series.
Sharp Objects TV Series Release Date
No official release date yet, but the limited series — which will be directed by Jean-Marc Valée, the man who directed Big Little Lies — is slated to premiere in July of 2018.
Sharp Objects TV Series Cast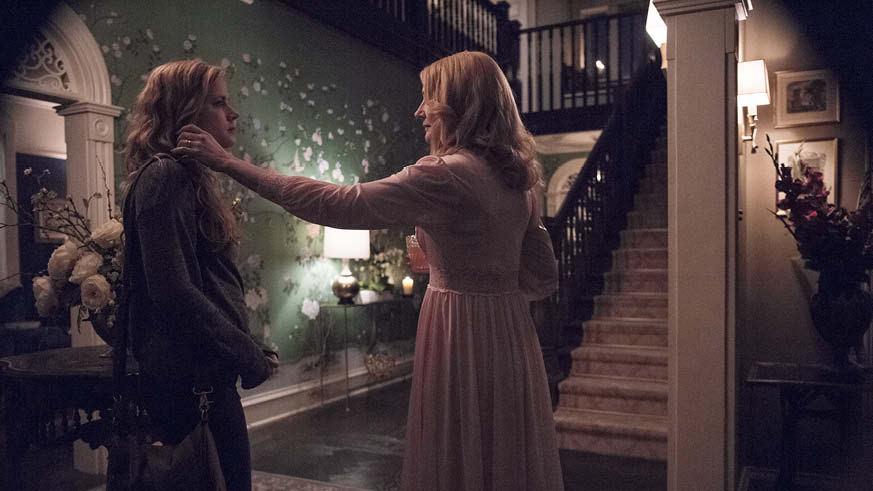 Amy Adams will play protagonist Camille Preaker, in all of her psychologically troubled glory. She's also acting as an executive producer. Patricia Clarkson, Chris Messina, Eliza Scanlen, Elizabeth Perkins and Matt Craven will co-star.
Sharp Objects TV Series Trailer
The teaser trailer premiered on April 22, and looks creepy!
The series' Twitter account also offered a few glimpses into what looks to be truliest the creepiest thing on television in a hot minute.
Childhood bonds stand the test of time. pic.twitter.com/MBwvziO9Ig

— HBO (@HBO) April 20, 2018
We bury a lot in our past. pic.twitter.com/GFjCuWUcZC

— HBO (@HBO) April 20, 2018
We all carry some baggage. pic.twitter.com/90uiJiJ4B9

— HBO (@HBO) April 20, 2018
Going home can make you feel on edge. pic.twitter.com/LPN6ZALsDz

— HBO (@HBO) April 20, 2018
Hold onto your memories. pic.twitter.com/5PxL3SxGa5

— HBO (@HBO) April 20, 2018