Since the summer, when Noah Centineo graced us with over 90 minutes of screen time in the film adaptation of Jenny Han's hit novel "To All The Boys I've Loved Before," a second film has been a hot topic of conversation. Based on the next book in Han's teen trilogy, this P.S. I Still Love You movie is something we already need to see.
For months now, fans and cast members have requested a follow-up film. After multiple outlets reported around Thanksgiving time that an official sequel was in the works, Viacom CEO Bob Bakish confirmed the news this week, Deadline reports.
According to the site, Bakish said that the sequel "might have a sexier title over time." 
Netflix and Paramount Pictures, a division of Viacom, recently signed a multi-picture deal, and the P.S. I Still Love You movie marks the first title under this arrangement.
Paramount clarifies to Metro that the film will be produced by the recently-acquired AwesomenessTV, which produced To All The Boys I've Loved Before. Paramount will act as the distributor. 
Johnson told us back in August that she was "definitely" interested in adapting both of Han's follow-up books "P.S. I Still Love You" and "Always And Forever, Lara Jean."
Here's what we know about the P.S. I Still Love You movie, a sequel to the breakout film you've probably watched on repeat.
P.S. I Still Love You movie plot
Given that Johnson only changes a few things about Han's original storyline in the Netflix adaptation, the sequel film will arguably stay true to "P.S. I Still Love You."
It will focus on a love triangle of sorts between Lara Jean, Peter and John Ambrose from Model UN, whom we saw at Lara Jean's doorstep during the end credits.
Via Han's website, the book's plot reads as follows:
"Lara Jean didn't expect to really fall for Peter. They were just pretending. Until they weren't. And now Lara Jean has to learn what it's like to be in a real relationship and not just a make believe one. But when another boy from her past returns to her life, Lara Jean's feelings for him suddenly return, too.

"Can a girl be in love with two boys at once? In this charming and heartfelt sequel to the New York Times bestseller TO ALL THE BOYS I'VE LOVED BEFORE, Lara Jean is about to find out that falling in love is the easy part."
P.S. I Still Love You movie cast
"We're all attached contractually if we want to do the movie again," Johnson told Entertainment Tonight in early August. Therefore, we know main cast members such as Israel Broussard (Josh), Noah Centineo (Peter) and Lana Condor (Lara Jean) are set for this P.S. I Still Love You movie.
"I would love to do a second and a third one," Condor revealed to Teen Vogue in August. "And I know when we were shooting it — Noah, Israel, Janel, everyone — we all talked about wanting to start the second one immediately after. So, we're definitely on board."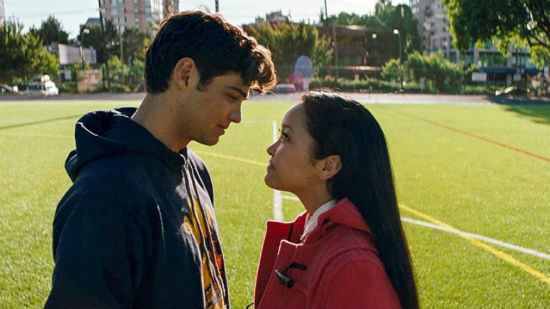 Then there's John Ambrose played by Jordan Burtchett.
Johnson explained to ET that, in the second novel (and, now, the P.S. I Still Love You movie), Lara Jean and Peter have to figure out what it means to exist outside of their original contract, and "they'll discover what the next person might bring in John Ambrose McClaren."
Han told IndieWire that she wrote "P.S. I Still Love You" to explore the character of John Ambrose specifically.
Another character that will appear in the film goes by the name of Stormy. According to IndieWire, Stormy is a "nursing home resident who has led a rich and exciting life, and teaches Lara Jean a thing or two about seizing the day, especially when it comes to romance." 
P.S. I Still Love You movie release date
There is no current release date for the P.S. I Still Love You movie.
But, check back in with Metro. We'll be updating this with more information as it becomes available.
"Truly this is all I've ever wanted," Brooklyn resident Amanda Livingston tells us of the official news. "Lana Condor and Noah Centineo's on-screen chemistry is to die for, and their story gives you hope and makes you believe in love again. I'm so excited. Thank you for giving the people what they want!"
We're as excited about this sequel as you are. In part for its sheer understanding of young love, mostly for Noah Centineo.