It's a Romeo-and-Juliet saga with music, dance and NYC grit. A tale of star-crossed lovers from feuding families. A classic. Steven Spielberg is directing an upcoming West Side Story remake set to start production in 2019.
Official news about a potential adaptation came out in 2016. According to The Hollywood Reporter, Spielberg wanted to adapt the musical "for decades" and finally secured rights after trying 15 years ago.
"Well, you know something, West Side Story is one of my favorite Broadway musicals and one of the greatest pieces of musical literature," he said in 2014 of the production that became the Academy Award-winning 1961 film. "My goodness, and one of the greatest scores and some of the greatest lyrics ever written for a musical, so let me just put it this way, it's on my mind."
Playwright and screenwriter Tony Kushner, known for Lincoln (2012), is reportedly penning the adapted script, and the film remake is being produced by 20th Century Fox.
Here's everything we know so far about the West Side Story remake.
West Side Story remake plot
This West Side Story remake will follow the same plot as the original, detailing a heated feud between the Jets, a white American gang, and the Sharks, their Puerto Rican rivals — but expect fresh faces. 
Maria, whose brother is the Sharks' leader, is torn between family and passion when she falls in love with Tony, co-founder and former member of the Jets.
According to Classic FM, the West Side Story remake is expected to include all of the original songs composed by Leonard Bernstein — "I Feel Pretty," "America," "Maria," etc. — and some of the original dance numbers.
Playbill.com reports that Justin Peck of New York City Ballet is set to choreograph.
"This is a total dream come true," Peck said of his role as choreographer for the West Side Story remake, according to Deadline. "Getting a chance to work alongside such an illustrious and inspiring team to present a West Side Story for today's audience is something I never imagined I would experience."
West Side Story remake cast
The biggest role locked down so far went to Ansel Elgort, who's set to play Tony in the new film. This crucial part was originally portrayed by Larry Kert in the musical and Richard Beymer in the 1961 movie.
Elgort is an actor/singer with credits like romance drama The Fault in Our Stars (2014), based on John Green's novel of the same name. He also starred in Baby Driver (2017), which was a box office success.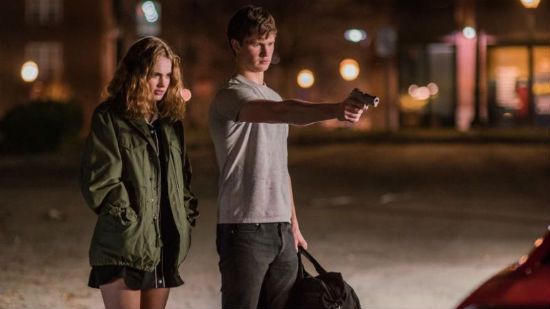 Elgort's latest single, entitled "Supernova," came out in January. 
According to Broadway.com, he played Action, one of the Jets, in 2007 for a production of West Side Story at the Stagedoor Manor Performing Arts Training Center. He was 13.
It's unknown who will be cast as the lovely Maria, portrayed in the 1961 film by Natalie Wood, or her brother Bernardo.
Glee actress Naya Rivera posted an "audition" for the role of Anita on Instagram:
Variety reports that West Side Story producers have auditioned thousands of actors in Puerto Rico, Miami, L.A. and New York in recent months — so stayed tuned for more casting developments.  
West Side Story remake release date
The release date for the West Side Story remake is still under wraps.
Production is set to start summer 2019.
West Side Story remake trailer
Since production has yet to begin, the West Side Story remake trailer won't be available for a bit of time. Check back because we'll be updating this with new information as it's announced.
For now, watch the trailer for the 1961 film below.
Get ready for a whole lot of action, spectacular dance numbers and declarations of love.