Are Kim Kardashian and Kanye West getting divorced? That's a theory that some fans are entertaining on Twitter, solely based on recent clips from the current season of Keeping Up With the Kardashians.
"Kim really needs to divorce Kanye… he seriously treats her like a prop," one Twitter user commented, prompting several replies from fans who agree.
"Oh they [sic] setting up the divorce storyline," one fan tweeted.
kanye is 41 acting like this ? pic.twitter.com/UkfPuzRxCN

— ًi see the vison (@JUSTlNW) October 1, 2018
"They treat each other like props but this is Kris and Kim at work to have 'reasons' to explain the 'sudden' divorce if they have to and make it look like all Kanye," another wrote.
Where the Kim Kardashian and Kanye West divorce theory comes from
The reason for the Kim Kardashian and Kanye West divorce theory? Several scenes from Keeping Up With the Kardashians delve into the details of fights between the superstar pair — including one where the 41-year-old West was mad about a Band-Aid.
"He was like, 'I've slaved around the world for you making clothes for you to make sure that you find the best outfit and you let me go out wearing a Jesus Band-Aid'," Kardashian told her sister, Khloe Kardashian.
"He said I should have [bought] skin-coloured Band-Aids. So I'm running around looking for different coloured Band-Aids when I've got three kids to look after?… Just because I didn't give birth to this baby doesn't mean that my plate is not totally full," she added.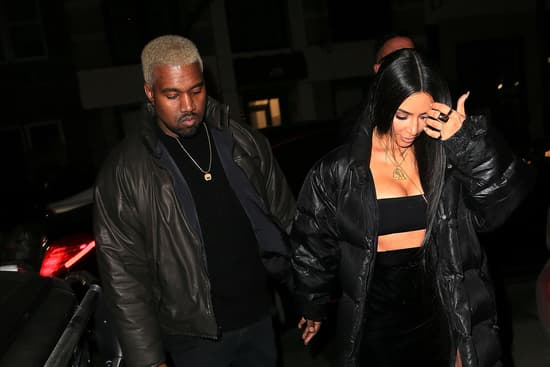 Kardashian also laid out another fight while talking with sister Kourtney Kardashian — this time, it was about photos.
"That's what the f****** fight was," the mom of three said, referring to an argument over photos promoting his clothing line. "…he said, 'you need to post the hotel one! Why'd you post the beach one! You gotta delete the beach one!'"
Some fans noticed that Kardashian's venting sessions were eerily similar to another era — the time when she was married to former NBA player Kris Humphries.
"Aren't these the type of conversations she had before she dumped Kris Humphreys [sic]!" one person tweeted.
"Lol Kris is slowly watering g [sic] the roots for this divorce to happen and of course blame him the way they did Lamar [Odom]… stay woke," added another.
Why there might be truth to the Kim Kardashian and Kanye West divorce rumors
Of course, no one really knows if the Kim Kardashian and Kanye West divorce rumors are true, but it would explain why West announced he was moving back to Chicago.
"I've got to let you all know, that I'm moving back to Chicago," he said in September during a visit to the Windy City, "and I'm never leaving again."
The problem with that? Kardashian and their three children, North, Saint and Chicago, aren't planning to make the move with them.
"Kim plans on spending more time in Chicago, but she isn't moving there full-time," a source told People. "Kim doesn't think a permanent move to Chicago benefits the kids. Also, Kim wants to be around her family as much as possible too. She loves their new house and it finally feels like a home to her."
But the source added that nothing was set in stone and his plans could change because West "changes his mind like he changes his underwear."