Job search sites can be extremely helpful when looking for work. But sometimes it can feel like you're sending your resume out into an endless void, where responses from employers never make their way back to you. While job search sites like Linkedin, indeed, and — let's face it — Craigslist can yield the occasional lead, sometimes narrowing your searches to more specific sites is the best approach to finding worthwhile positions in fields you're interested in.
Afterall, there are only so many times you can get dressed up for interviews that are either long shots, given your experience, or are simply interviews for the sake of interviewing. Stop wasting everyone's time — especially your own — and do some thinking before you search. This breakdown should help you get more specific.
Job Search Sites — The Service Industry

[Photo: iStock]
While the best approach to finding work in the service industry is generally meeting a manager of a restaurant or bar in person, it's unrealistic to think that you can hand in your resume to more than a handful of places in a day. Time is money and you need to cover as much ground as possible (as well as to start earning tips).
Poached Jobs is a great resource for finding open service industry positions in your area. Just like some of the more popular job search sites, Poached Jobs does all of the hard work for you by narrowing searches to the very position you're after. Whether you want to find work as a line cook, waitstaff, a head chef, or a beverage sales rep — Poached Jobs should be bookmarked on your toolbar during your job quest.
Job Search Sites — Freelance Writing

[Photo: iStock]
As writers and journalists know, jumping into the business is really the hardest part. Building up your portfolio with clips is a giant mountain you'll have to climb before landing a stable full-time — or part-time — position at a "real deal" publication. Most of the time, you have to log long hours by writing pieces for little or no money, all for the sake of building up experience.
That's where sites like Problogger and The Write Life come in. Both of these job search sites cater towards aspiring journalists or full-time freelancers who are looking for paid gigs. Most of the postings they list are for one-off pieces, but many publications offer part-time write for cash gigs that can last you a while. And in the journalism world, sometimes that's the best you could ask for.
Job Search Sites — Working With Your Hands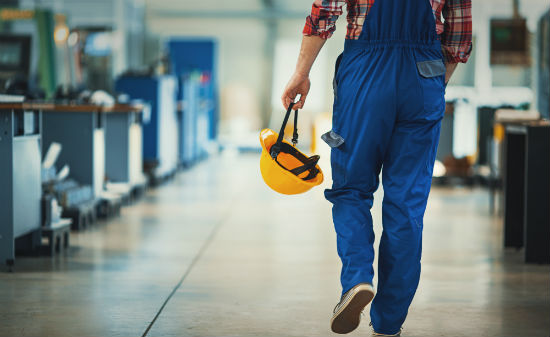 [Photo: iStock]
If building things and working with your hands is in your tool belt, searching for handy work positions on Craigslist is probably the bane of your existence. Those jobs can get you cash quick, but do they ever lead to anything substantial or long-term?
Initially founded as a staffing service for the aerospace and defense industries, Aerotek has become a great resource for anyone looking to find more lucrative positions in hands-on fields. While it's not one of those cut and dry "here's a search bar" kind of job search sites, necessarily, once you dig into all of the categories on the Aerotek site you can pretty much find any form of niche position in the engineering or industrial work industries.
It definitely beats getting paid $65 cash for a long day of tarring roofs for some random you met through Craigslist!
Job Search Sites — For Putting Some Adventure Into Your Life

[Photo: iStock]
When things are getting stale in your office and the only escape you have is gazing at that ratty photo of a tropical destination push-pinned to your mustard brown cubicle wall, it's safe to say that shaking things up would do wonders for your soul.
Everyone has that one friend who spent a couple years galavanting in some far off country working a totally obscure job. "That could never be me," you probably muttered to yourself as you tapped through that friend's Instagram feed jealously, all while pacing around your shoebox apartment late at night.
Greenheart Travel is a job search site that helps you find teaching and volunteer work in different countries around the world. Whether it means being a summer camp counselor in Italy, teaching English in Columbia, or getting a marketing internship in Thailand — Greenheart Travel is the go-between for finding work in exotic places.