Remember the '90s? Finn Wittrock sort of does. The actor is 32, meaning he was only an adolescent in 1995, which is when his new movie, "Landline" — the latest from the team that made "Obvious Child" — takes place. It's a fun backdrop for a very funny, very honest movie about infidelity, in which two sisters (Jenny Slate and Abby Quinn) discover their father (John Turturro) is cheating on their mother (Edie Falco). Then again, Slate's character is cheating herself, sleeping with an old friend — Wittrock's predatory Nate — behind the back of her fiance (Jay Duplass).
We talked to Wittrock — known for "The Big Short," "La La Land" and "American Horror Story," and who just signed on to be in Ryan Murphy's "The Assassination of Gianni Versace" — about '90s tech, working with female filmmakers and how he reacted to the "La La Land" Oscar debacle.
You were just a kid in 1995, but you still got to experience the world before tech took over everything. Are there obsolete things from that era you miss?
I kind of miss big old computers that took forever to do anything. [Laughs] And I remember my friend and I had portable CD players. There was a new one that came out that was anti-skip, because that was a big problem when you were walking — those things would always skip. Suddenly there were these new ones. You could shake the thing, jump up and down for five seconds, and it wouldn't skip. We thought that was mind-blowing.
It's surreal seeing a movie that stops dead every now and then to show things from the '90s that no longer exist. It's not that long ago yet it feels like an alien world.
What's cool about doing a movie like this is we don't have many movies set in the '90s yet. It's just now becoming retro.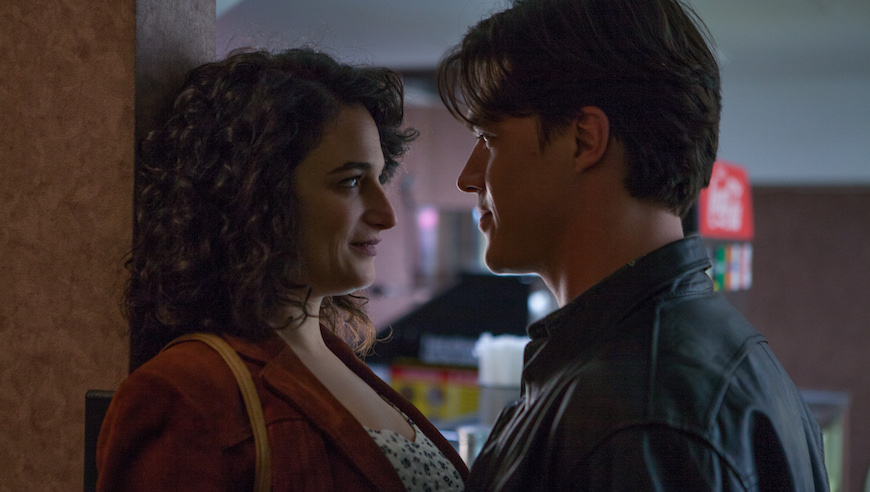 Director Gillian Robespierre and co-writer Elisabeth Holm also made "Obvious Child," and that film and "Landline" are really good at not only tackling controversial issues, but not making anyone the villain. Even your character, who would normally be seen as a predatory villain, is a flesh-and-blood character.
They just want to humanize everyone in their movie. There was a part of me before I got into the script that thought, 'Oh, is this just what women have been going through for so many years? There's a nice girlfriend and then there's the sexy vixen who steals the hero away? Is this the gender reversal of that?' That's sort of true, but luckily, we're in the hands of the people who want to make even my character three-dimensional. I was able to find a path into him, find his own pain. I felt like he was a guy who at one time reveled in being able to sleep around and do whatever he wanted and take nothing seriously. But as he gets a little older, he starts to get lonely, starts looking for the real thing. And he finds it, but in someone who isn't in a place where she can give it back to him.
It is interesting seeing the female perspective on a subject like this. Although that sounds like I'm making women out to be an alien species.
I know, it's true, I was thinking about that. I've worked with a few female filmmakers, and they're as different as a woman is from a man. The one thing I will say — and this could be a generalization, too — is female filmmakers tend to actually care about the way people on the set feel. [Laughs] Which sounds crazy. Gillian would ask the prop girl how she was and cared about how she answered. She didn't treat her like a tool. That can be rare on a film set.
You actually played the jilted, nice boyfriend in "La La Land." Were you actually at the Oscars this year?
I wasn't. I was in New York doing "The Glass Menagerie" at the time. It would have been a very fascinating night to be there, especially being in that movie.
So you just watched that madness on TV like the rest of us.
I just sat in my living room thinking, 'Thank god I'm not there!' [Laughs] But they handled it well. They were really classy.
Follow Matt Prigge on Twitter @mattprigge