The video looks like something out of a horror movie: A home sits, waiting to be engulfed by a wall of smoke — and intense flames whirling around like a cyclone. But it's not a horror movie, it's a real-life glimpse at a fire tornado that whipped up on July 26 in Redland, California.
What is a fire tornado?
Also known as a fire whirl, fire vortex, fire devil or a firenado, a fire tornado is an intense and rotating column of air that rises out of a wildfire — in this care, the Carr Fire that's ravaging Northern California.
No, this is not a tornado. The Carr Fire in Shasta County created this rotation updraft. #CarrFire #California pic.twitter.com/CVvcafJBGK

— ABC10 (@ABC10) July 27, 2018
Seeing a fire tornado isn't that uncommon during a wildfire, but usually they're pretty small. This fire tornado, however, was anything but small.
"It's very rare as well to have these really persistent long-lived events like that," Neil Lareau, an atmospheric scientist at the University of Nevada, Reno, told KQED. "To get a big one like this is really scary."
How big? The California fire tornado reportedly stretched 18,000 feet into the air and lasted nearly an hour with top-strength tornado winds.
How does a fire tornado form?
According to Lareau, a fire tornado forms when the hot air (from the fire) starts to rotate near the surface of the earth. As the heat rises, it stretches into the atmosphere, creating a "rotating column" that brings ash and flames with it.
But as for how the rotation starts? "That's the part we don't really know," Lareau told KQED.
But as it rotates up the fire tornado gets stronger "and the fire is doing this huge vertical boost to that rotation that may have been at the surface," he said. "It's starting to look more like a tornado than your garden-variety fire whirl."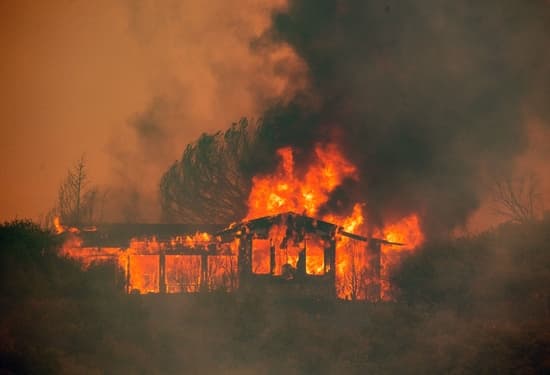 And it can help spread wildfires, as the tornado pushes hot ash and embers into the sky where it can't be stopped by natural barriers like lakes and rivers.
Though there hasn't been another intense fire tornado since Thursday, the Carr Fire is still destroying everything in its path. The fire has already destroyed more than 110,000 acres, according to the California Department of Forestry and Fire Protection, currently making it the seventh most deadly California wildfire. It's not over yet — and hot temperatures forecasted in the area is expected to make things worse in the coming days.