Summer's the time to turn off your brain. But not this weekend. Dropped like an H-bomb into the glut of dumb superhero movies and light entertainments, "Detroit," Kathryn Bigelow's follow-up to "Zero Dark Thirty," brings the 1967 Detroit riot to the multiplex. The focus is largely on the "Algiers Motel incident," in which white cops tortured 12 innocent people — 10 black, two white — leaving three black men dead. Spoiler: They were acquitted. It's a horrific chapter in American race relations, and a stark reminder that not much has changed.
But why stop there? Continue your deep dive into the Civil Rights Era and the Black Power movement online. These films are ready to stream:
'I Am Not Your Negro' (Amazon Prime)
"O.J.: Made in America" won the Best Documentary Oscar this year, and it deserved it. But it was a photo finish. It could have easily gone to "13th" (see below) or Raoul Peck's look at the work of James Baldwin. The latter is no mere 101 primer; think of it as a film essay, which takes the author's unfailingly insightful books on race — with heavy use of 1976's film-centric "The Devil Finds Work" — and weaves them with images of Black Lives Matter protests and the like, showing how his work, sadly, refuses to become irrelevant.
'13th' (Netflix Instant)
The era summoned by "Detroit" only takes up a decent chunk of Ava DuVernay's fiery doc. Then again, she Hoovers up the whole of the American black experience since the Emancipation Proclamation. What she finds isn't pretty: Slavery may have ended, but it never really went away. There was Jim Crow, the assault on Black Panthers and the Prison Industrial Complex, which found another way to round up the black populace. It's an alternate history of America that's also the correct one.
'Black Panthers: Vanguard of the Revolution' (Netflix Instant)
History is written by the victors, and the story told about the Black Panthers has often been one of menace — a violent, gun-toting scourge, their images still used to frighten White America. Stanley Nelson's doc tries to correct all that. The real story is far more complicated, and filled with far more good than bad. He rounds up former members to set the record straight, showing all the good they did for troubled and ignored communities, all the positive vibes they gave a people demonized and menaced by white society.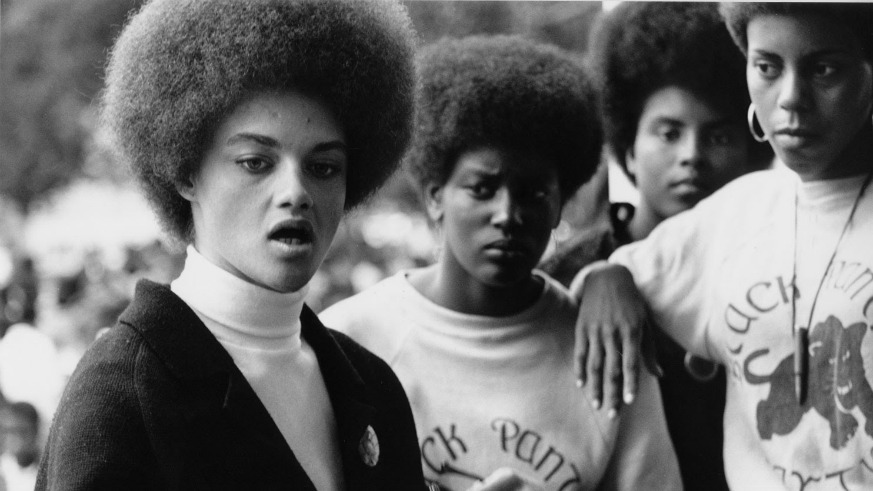 'Black Panthers' (FilmStruck)
You could also watch the real deal, from the era itself. Filmed in 1969 by the great and peerlessly curious French filmmaker Agnes Varda, this short hangs at a rally to free jailed member Huey P. Newton that's part barnburner, part picnic. Varda makes sure to give the female Panthers, like Kathleen Cleaver, as much screentime as the men, and you get to see the peaceful yet passionate side the media of the time would never show.
'The Trials of Muhammad Ali' (Netflix Instant)
At the height of his celebrity, Cassius Clay decided on two things: He didn't want to be known by what he deemed his white name, and he didn't want to fight in Vietnam. So he converted to Islam, changed his name and became a conscientious objector. This doc zeroes in on his most tumultuous and heroic period, when one of the great shit-talkers put his money where his mouth was, almost destroying his career but for the right cause. If you want more, check out Michael Mann's "Ali," starring Will Smith, which was just added to Hulu; it, too, sees one of our greatest pugilists through a righteous Black Power perspective.
'What Happened, Miss Simone?' (Netflix Instant)
Nina Simone had plenty of demons, but one thing that definitely got right was her commitment to Black Power. Her political songs didn't just slip real talk into the mainstream; they were five-alarm bonfires, meant to burn everything down. Sometimes she went too far, but only in that she burned personal bridges she never should have torched (including the one with her daughter). This doc grants her the complicated portrait she deserved while claiming her for the sight of justice.
'Fruitvale Station' (Netflix Instant)
"Detroit" is the true story of white cops who killed innocent black men and didn't go to jail. It arrives only four years after another film about the same thing: the one about Oscar Grant (Michael B. Jordan), the young man whose shouting match with cops led to his assassination. Don't watch this back-to-back with "Detroit"; there aren't enough tissues in this bad, bad world.
'The Spook Who Sat by the Door' (YouTube)
It's not the ideal way to see it, but if you don't catch it on YouTube, you might not believe a movie like this could have ever been made. In 1973, as Blaxploitation was on the rise, Ivan Dixon, formerly of "Hogan's Heroes," used his clout entertaining the masses on TV to make a film of Sam Greenlee's novel, in which a black nationalist quietly works his way up through the CIA, only so he can dismantle the government from within. It's no-holds-barred filmmaking — an almost plotless account of Civil Rights protestors taking on the Man and winning. But that's enough — well, that, and a killer score by Herbie Hancock.
Follow Matt Prigge on Twitter @mattprigge