Despite the fact that chickens can't fly, we can't get enough of their wings.
Football season is less than a month away, yet we're already in "historically high" territory for chicken wing prices, according to Buffalo Wild Wings President and CEO Sally Smith. It was among the reasons she cited for the company's profits dropping 62.9 percent compared with the first quarter of the year.
The Washington Post, which broke the story, spoke with a Maryland meat wholesaler that put prices at $2.85 per pound this month, citing the massive popularity of specialized chicken joints as the cause. To cope, Buffalo Wild Wings plans to change its usual Tuesday special from wings to boneless wings, which are just pieces of fried breast meat.
So is overpaying for fake "wings" the fate that awaits us here in New York? Accepting repackaged white meat instead of the juicy, dark meat goodness we've come to love?
Not quite, but the sting is definitely being felt by local restaurants, too.
Ken McCoy, owner of Farmhouse Hospitality which manages The Flying Cock and The Horny Ram taverns, says his price for a pound of poultry is up by 30 percent since January. While that's a huge increase, "Our chicken wing sales are less than 1 percent of overall sales, so we are not going to panic."
He does point out that something on the menu is always going up in price whether it's tomatoes, avocado or orange juice. Responding with higher menu prices after every fluctuation isn't feasible, so "for now, we will sit tight, but if prices stay where they are (or get higher), we will consider an adjustment in the fall, perhaps."
The sting is felt more keenly at places like Clinton Hall, the beer garden with locations in the Financial District and the Bronx, where chicken wings are a more natural pairing with craft beers. Chef Darryl Harmon estimates his costs have risen about 20-25 percent within the last three months.
"Wings have always been a popular dish, but this summer they've been even more than usual," he says, with demand coming from the restaurant and their catering business. "We haven't raised prices yet, but may have to soon if the demand continues and the food cost doesn't go back down."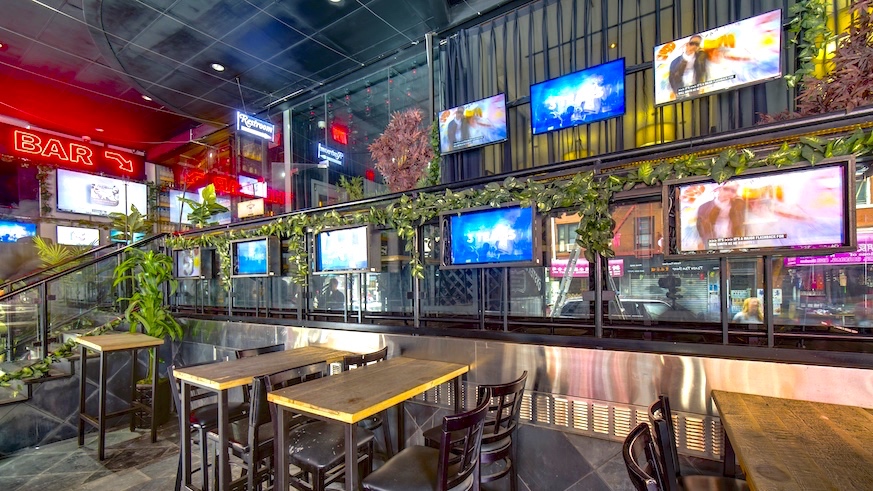 But when your sweet spot is sports and all the beer and wings that people demand to go with them, the situation becomes more serious. Kenny Caulfield, a longtime owner of 1 Republik sports bar in Hoboken, New Jersey, and the recently opened Bowery Beer Garden, sees the writing on the wall.
Prices for chicken wings, which make up 20 percent of his sales, are up 15 percent since the start of the year, with much of the increase happening in the last few months. "A lot of places are trying to bulk buy now, or even locking in the rates earlier in the season," he says, potentially raising prices even more as supply becomes tighter.
His $9.95 special of a beer and a bucket of wings "seems to be costing us money at this rate. Coming into football season, it's gonna definitely be one of those items that every owner is going to have to look at and incentivize in other ways."
Ironically, chicken wings were thrown away until they were popularized by the Buffalo-style preparation invented by Teressa Bellissimo. Late one night in 1964 at Anchor Bar in upstate New York, Bellissimo had to feed a group of hungry young men. Knowing they would eat anything put in front of them, she grabbed chicken wings and tossed them in a sauce of Frank's Red Hot cut with butter.
The bar later developed its own recipe for Buffalo sauce, and plans to open a location in New York City toward the end of the year. Hopefully, we can still afford their prices by then.