Yellow cabs are iconic and black cars are classy, but nothing in the fleets of Uber, Lyft and taxis can compete with a spectacular NYC rideshare option coming for one day only: a brand new 2018 Lamborghini Huracan in blazing orange.
That's what you could be riding in courtesy of Swims, the upscale Norwegian lifestyle brand all about "reinventing classics to enable everyone to live and embrace the modern good life." While they usually mean stylish galoshes and insulated blazers, to introduce itself to New York they're upgrading your NYC rideshare experience on Oct. 22 with a one-day service called SwimsPool.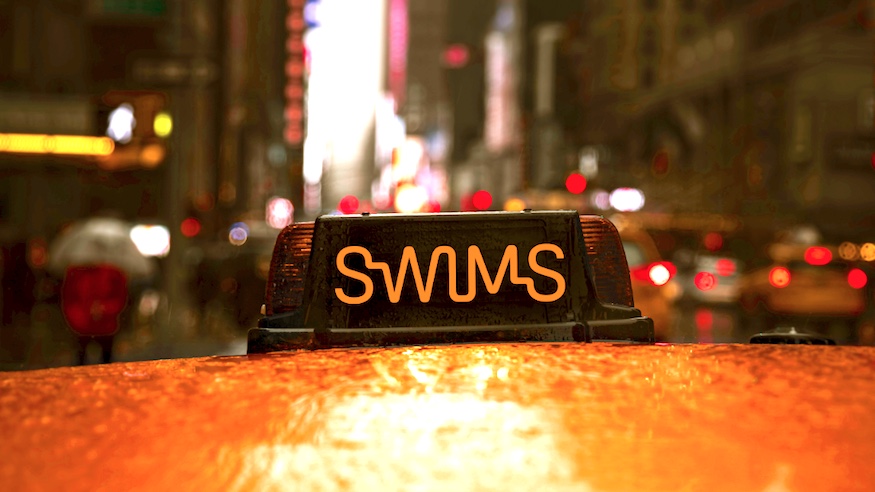 How to ride in SwimsPool's Lamborghini Huracan
The Lamborghini Huracan will be on the road between 9 a.m. and 9 p.m. to take you to any destination within Manhattan. You can hail the car through Twitter by following @SWIMSofficial and tweeting your trip request at them using the hashtag #SwimsPool. So may don't rely on it to make a meeting, but if it's a "journey is just as important as the destination" kind of day, there's no slicker way to go. And we're sure that on some metaphysical level, riding in a Lamborghini Huracan must qualify as hygge.
Sure, you won't get anywhere near the car's top speed of 212 mph — the average pace of Midtown Manhattan traffic was just 5 mph in 2017, down from 6.4 mph in 2010. So it's not as if cars were flying back then, but it shows that the subway's sudden slide into stagnation isn't the only reason getting to your destination has been taking longer lately. Riding in a sports car aside, those swanky e-bikes are looking like a pretty sweet option, huh?