This weekend for the second year in a row, race cars are going to take over Red Hook, Brooklyn, as part of the New York City Eprix, the Formula E season finale championship race. But don't worry about any ear-busting rumbling: These cars are all electric.
In addition to the races that'll take place July 14 and 15, the Eprix features live music, food and the Allianz E-Village, which houses driver autograph sessions, the newest electric and hybrid vehicles from Audi, Jaguar and BMW, gaming simulators and more.
What is Formula E racing?
Founded in 2011, the Formula E Eprix is a car race that uses only electric cars. It's currently in its fourth season, which began in December in Hong Kong and comes to a close this weekend with a double-header championship race through Red Hook.
How many drivers will race in Red Hook's Eprix?
There are 10 teams and 20 drivers who will race on a 14-turn, 1.47-mile track, which is longer than last year's 1.21-mile track. 
How fast do Formula E cars go?
Formula E electric race cars can hit speeds of up to 160 mph.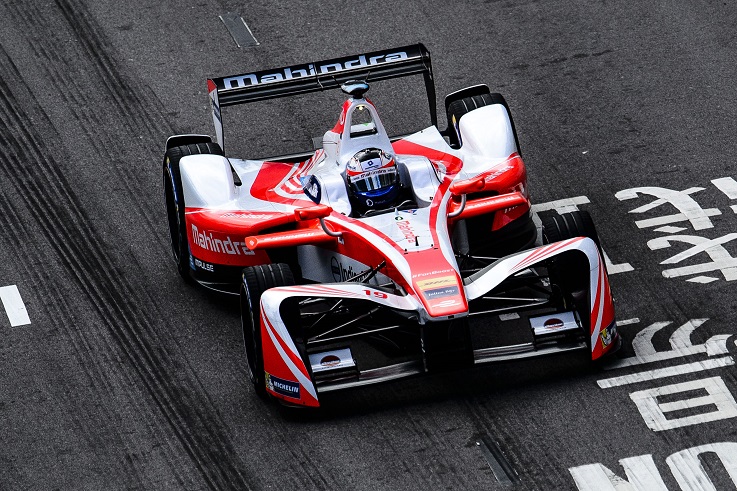 How to watch the Formula E race at home
You can watch the Eprix on Fox Sports Go, Fox or Fox Sports. Check your local listings.
How to watch the Formula E race in person
This year's Eprix track stretches from Wolcott Street to Summit Street near the Brooklyn Cruise Terminal and NYC Ferry landing.
Attendees can enter at four points: the intersection of Ferris Street and Sullivan Street, Pier 11 near the NYC Ferry landing, the intersection of Imlay Street and Pioneer Street and the intersection of Bowne Street and Imlay Street. 
What subways to take to Formula E Eprix in Red Hook
The nearest subway is the F train station at Carroll Gardens/Smith Street, and there will be a free shuttle to the event. Pick up is at the corner Smith Street and 2nd Place.
Attendees can also take the 2, 3, 4, Q, R, N or D to the Barclays Center, where they can hop a free shuttle to the Formula E Eprix as well. Pick up is at the bus load area on Flatbush Avenue.
How to rideshare to the Formula E Eprix in Red Hook
If you're taking Uber, Lyft or another rideshare to the Eprix, drop off is on Richards Street between King Street and Verona Street. There is no parking or long waiting area.
Tickets for Formula E championship in Red Hook
The in-person ticket counter will be at Red Hook Labs on the corner of Imlay Street and Verona Street. Kids 15 years and under enter for free, but need a complimentary ticket. Tickets range from $55 for single-day students to $150 for the weekend for adults.