When it comes to Florida, Miami, Key West and the emerging west coast city of Tampa steal much of the destination headlines.
But you should know about Fort Lauderdale, which sits just a half an hour north of Miami with plenty to offer when it comes to beaches, restaurants and culture.
Fort Lauderdale is a low-key getaway, not as crowded as most South Florida beaches with all the amenities of the city that lies just a few blocks from the shore.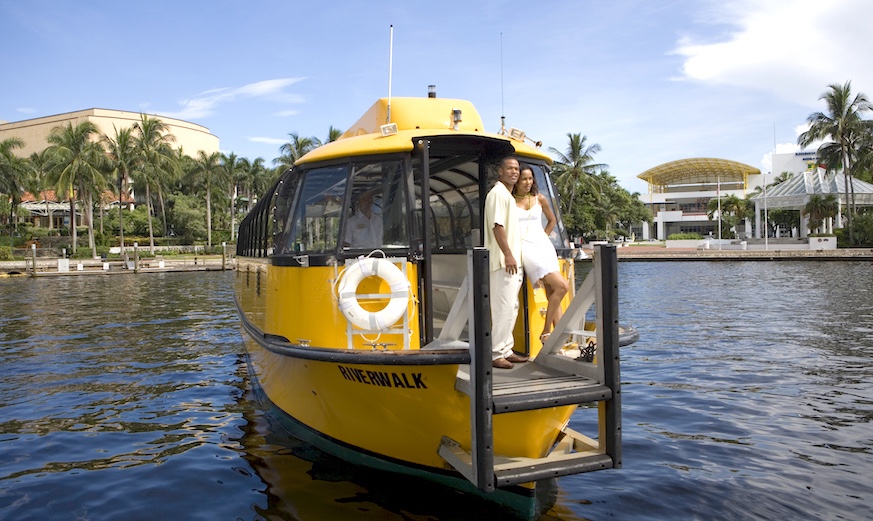 Getting oriented
The best way to get around Fort Lauderdale is by Water Taxi (day passes are $26 for adults, $12 for kids under 11). Once you're on the beach, it's nice to not think about getting behind the wheel again. It's a great way to avoid the expense of valet parking, and allows you to imbibe without worry. The Water Taxi allows doesn't just offer transportation — it's also a tour. And your ticket is good for discounts at nearby restaurants and bars.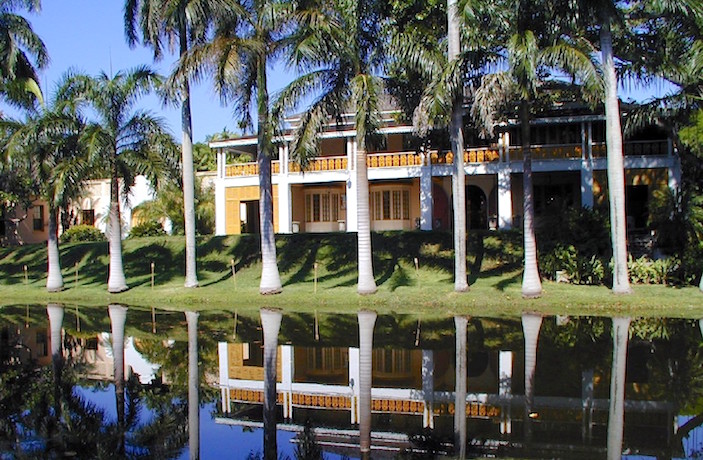 On the beach
The Fort Lauderdale's pristine beaches have been continuously certified as Blue Wave Beaches by the Clean Beaches Council since 1999. You have your pick of beaches to visit, but Lauderdale-by-the-Sea is a gem that remains a local secret.
The quaint beachside hamlet is also one of the only locations in Florida where the three-tier natural coral reef system is close enough for visitors to swim out for snorkeling or diving. In the evening, if you visit during a Friday night, the main street that runs through the charming town is blocked off for live music.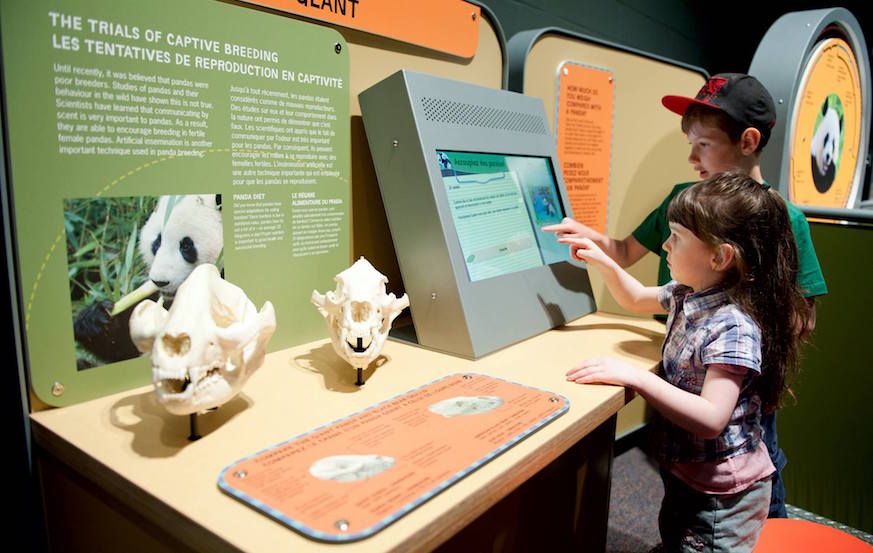 Arts & culture hub
The atmosphere along Florida's balmy eastern coast has morphed from a Spring Break destination to a tonier, more adult-oriented scene.
Luxe properties dot Las Olas Boulevard, an avenue showcasing the best of local art in dozens of galleries. Spend an afternoon walking down the road shaded by giant, old trees, popping in and out of galleries while enjoying ice cream, al fresco drinks and live music coming from seemingly every other venue.  
If you have kids, a stop at the Museum of Discovery and Science is a must. This innovative museum with a Rube Goldberg machine in its courtyard pioneering interactive exhibits and offers touch pools with wildlife native to Florida, sections on the state's role in NASA and an IMAX theater.
Florida might not get much credit for history, but there is plenty of it in the Sunshine State. For those who like to look back, there's the striking Bonnet House. The historic home, also known as the Bartlett Estate, is a gorgeous plantation-style house offering a glimpse into the lifestyle of the affluent a century ago. Reality show fans may be familiar with the Bonnet House, since it was at the finish line for the seventh season of "The Amazing Race."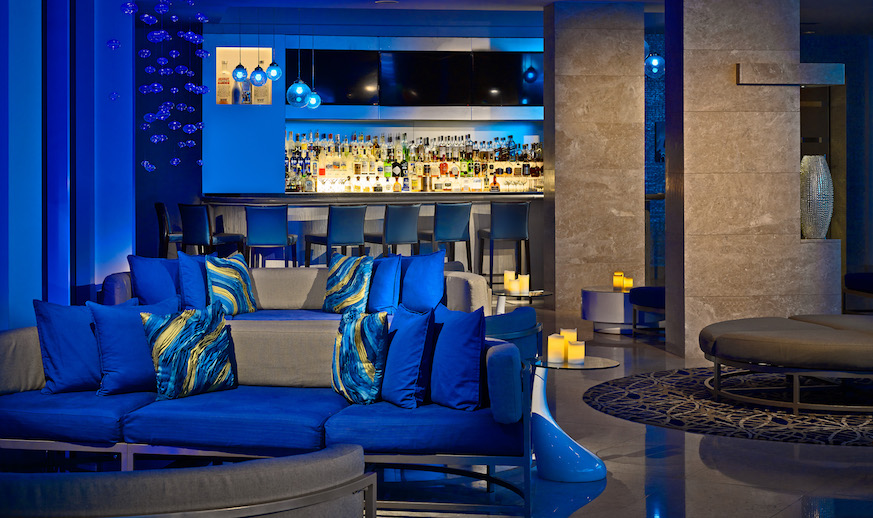 Where to eat
There are an array of restaurants well worth checking out. For those looking for trendy and tasty, head to nearby Hollywood for modern Japanese food and sushi at Monkitail. With dim lighting and craft cocktails, every night is date night.
Celebrity chef Geoffrey Zakarian is back in South Florida with his latest bistro, Point Royal, also in Hollywood. Coastal American cuisine is the theme, and you can't go wrong with braised mussels in a coconut-curry broth or pomegranate short ribs.
Those looking for comfort food will enjoy Back Alley Bar & BBQ, located just of the beach. The mac n' cheese is the go-to dish to go with your massive pulled pork sandwich.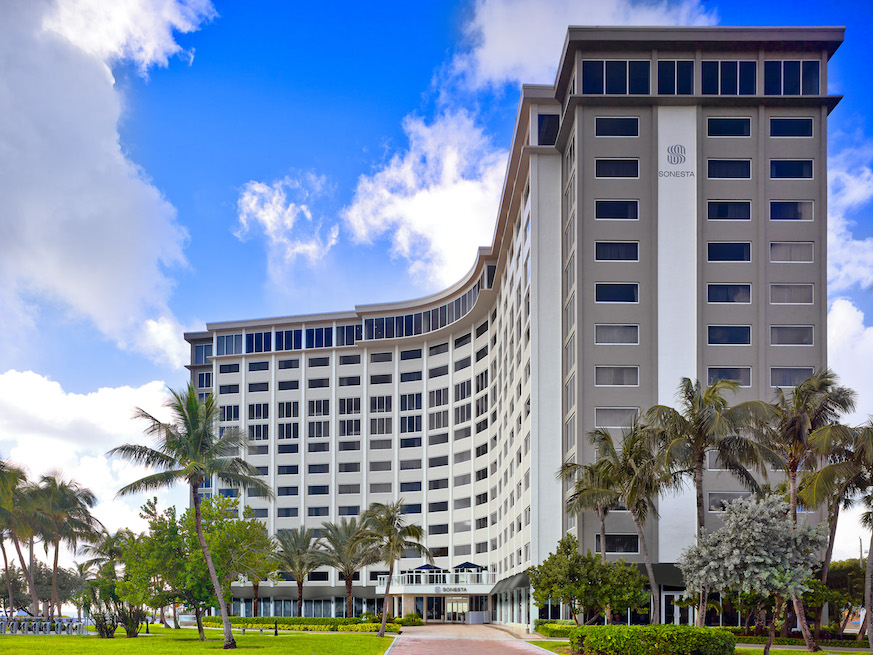 Where to stay
Hotels in Fort Lauderdale are as ubiquitous as palm trees. However, there are establishments which are a cut above, such as the Sonesta Fort Lauderdale Beach.
Situated along the picturesque seven-mile stretch of Fort Lauderdale beach, the hotel is a prime destination with oceanfront views and a laid-back sophistication. The stylish property boasts a striking design that provides every guest with stunning ocean views.
For those who are all about working out, the fitness center is filled with up to date equipment and an inviting spa.
Options for recreation right on site are plentiful at the Sonesta Fort Lauderdale Beach. Guests can choose to lounge on the sundeck or under a cabana by the outdoor pool. Libations can be ordered poolside or inside from the lobby bar.
The elegant on-site restaurant Bistro offers fresh seafood and an extensive wine list, as well as artisanal breads, gourmet coffee and local favorites like island snapper and mojo chicken.
Daily Delights is the tag for Sonesta Fort Lauderdale Beach's lobby treats, which range from warm homemade cookies to a glass of Prosecco to seafood stew.
Aside from the array of amenities, the Sonesta Fort Lauderdale Beach is in an enviable position thanks to location, right in the heart of Fort Lauderdale.