The France vs. Croatia game drew the 2018 World Cup to a roaring finish on Sunday, with France coming out victorious, winning for the second time in 20 years in a 4-2 match against Croatia.
France managed to score three out of their four impressive goals within a 27-minute timeframe, causing quite a stir with fans across the globe. Their first and only win in the World Cup was back in 1998.
As for Croatia, this was a first time appearance for the team in the final who hoped to win the 2018 FIFA World Cup.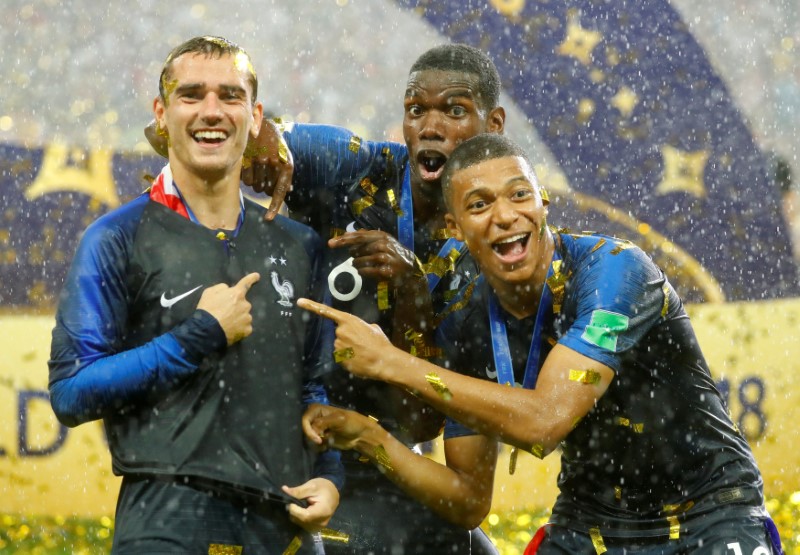 Fans celebrate after France vs. Croatia game.
Soccer fans across the Northeast in New York, Boston, Philadelphia and other locations came together at viewing parties to cheer on their favorite team.
Philly fans dominated a closed off South Street at a huge viewing block party. Cup fans watched France's big win on a 20-foot elevated screen while enjoying a beer garden, summer food and lots of camaraderie.
We got 20-foot huge LED screen coming," said Brauhaus Schmitz's owner Doug Hager days before the big event. "There's not many TVs that you can use in the middle of a July afternoon to be able to see it from blocks away. We have some food trucks coming. We have some beer out there and some games."
In Boston, fans took to Cambridge's Phoenix Landing to watch the big game. The alternative Irish bar has shown every game of the cup live since its start. The final attracted hoards of soccer fans from diverse nationalities routing for both sides.
In New York City, thousands came together at more than two dozen organized World Cup viewing parties around the city. From Rockefeller Center, to the Brooklyn Bowl and House of Yes, restaurants were packed with cheering patrons.