Dean Cain is following in a fellow television star's footsteps by joining the police force in Idaho.
The former Lois & Clark: The Adventures of Superman actor was sworn in as a reserve officer in the St. Anthony Police Department. Former CHiPs star Erik Estrada is also on the same force.
The 51-year-old actor took his oath on Tuesday as part of his role to fight internet bullying and predators with the All About Kids Foundation.
"For parents, it doesn't matter how well you know your kid or how closely you think you're watching them, you're missing something," Dean Cain told the Idaho State Journal at his swearing-in ceremony. The newspaper also has pictures of him in full police uniform.
"Some people look for 'likes' – that's how they validate themselves. In today's day and age, that's important – how many are following them on Facebook, Instagram and Snapchat. There are somethings that could go wrong there," he added. "Parents, know your kids' passwords. Have that conversation. Have that dialogue."
Will Dean Cain be a real police officer?
When asked if he'd ever actually serve as a reserve officer, Cain said he "probably would."
"This is a wonderful opportunity. It's great to be here with the guys and to put on this uniform," he said, adding that he loves "the small town feel. Everybody's been extremely friendly and warm."
Retired St. Anthony Police Chief Terry Harris told the newspaper that Cain and Estrada will do ride-alongs with officers on occasion and provide ongoing support to the department.
"He's another guy on the team who's going to help us do what we need to do to help train law enforcement in the Upper Valley and to help us with 'All About Kids,'" Harris said.
"Most of these guys are helping us with finances, training and basically bringing a spotlight to the issues," Harris added of Dean Cain. "They may ride with us at times and patrol with us at times. That's why they are sworn in. The biggest thing is that they are putting a spotlight on some of the issues like teen suicide."
Other celebrities in law enforcement
Dean Cain and Erik Estrada aren't the only celebrities involved in law enforcement.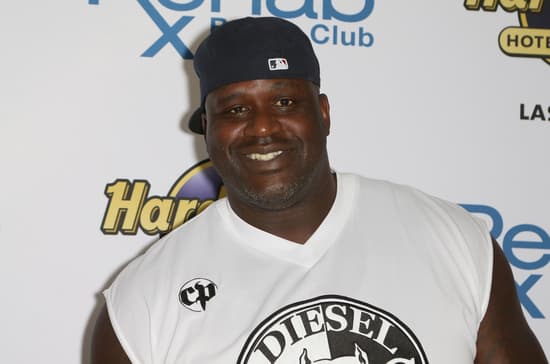 Retired basketball star Shaquille O'Neal has trained at several police academies in different states. He's served as a reserve office for the Los Angeles Port Police, the Miami Beach Police Department and the Golden Beach Police in South Florida. He's also an honorary U.S. marshal, but these days he seems more interested in his DJing career than his law enforcement one. 
You're probably not familiar with the name Edward Mahoney, but you probably recognize Eddie Money. Money — real name Edward Mahoney — was an NYPD police officer before finding success in the music business.
Action stars Chuck Norris and Steven Seagal are also known for their law enforcement backgrounds. Seagal has worked as a deputy in the Jefferson Parish Sheriff's Office in Louisiana since the 1980s.
Dean Cain is the latest addition — and the St. Anthony Police Department is ready work with him.
"Dean stepped up to the plate. Dean's a good guy," Harris told the State Journal.