Carl's Jr. and Hardee's is combining the best two things about breakfast — Kellogg's Froot Loops cereal and hot, fresh donuts — into one delicious item.
The almost-bite-sized donuts come in a box of five and taste just like Foot Loops.
"Follow your nose to the nearest @carlsjr or @hardees, look past that Thickburger, and what will you find? New Kellogg's Froot Loops Mini Donuts!" JunkBanter writes on Instagram. "[T]hese taste EXACTLY like Froot Loops with no exaggeration — at all. Like I can even taste the corn. It's unbelievable how much these are truly Froot Loops jacked up in size and covered in icing. Easily the most accurate junk food/fast food mashup of all time."
We're sold!
Where to buy Froot Loops donuts
You're in luck if you want to try the Froot Loops donuts: You can get them at participating Carl's Jr. and Hardee's restaurants nationwide for $1.99 (plus tax). That's right: Instead of a limited test release, the restaurant chain is going full-speed ahead with Froot Loops donuts.
Probably because the reaction has been almost universally positive.
"Are you fricken kidding me? One of my all time favorite cereals collab'ing with one of my all time favorite Hole foods of the Gods? GET IN MY MOUF!" one Instagram user wrote.
"Hands down one of the best fast food dessert collaborations we have tried," mnmtwinz added on Instagram.
"Upon opening the box, the Froot Loops aroma hits you as if you were pouring yourself a bowl of the cereal. These mini donuts were very fresh, super moist, and the taste was remarkably similar to the cereal itself.  Sometimes, snacks and desserts claiming to mimic the taste of something like this don't quite hit the mark, but they really nailed these!"
How long will the Froot Loops donuts be available?
The Froot Loops donuts are only scheduled to be at Carl's Jr. and Hardee's restaurants until the end of October. After that?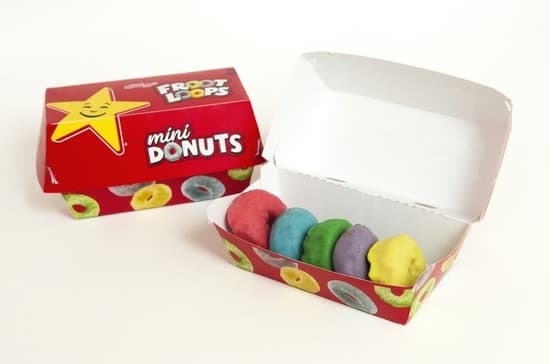 "The possibilities are endless! (If this restaurant chain is ambitious enough)." mnmtwinz added. "What's next? Cinnamon Toast Crunch mini donuts?"
Yes, please. Get on this, Carl's Jr. and Hardee's chefs.