We hope you're ready to mark your calendar and check it twice, because Fuller House season 3 part 2 will be here in time for cozy holiday binge-watching sessions.
That's right, Fuller House season 3 part 2 is being released almost perfectly timed with your holiday leave from work. It's like your present came a little early this year. But you're going to need a couple things before you embark on a marathon, from plenty of blankets to a couple hints courtesy of Metro on what to expect from the back half of the third season.
What can you expect from Fuller House season 3 part 2?
Let's just get straight to what you're wondering: It seems like, yes, that love triangle between D.J. and Steve and Matt will finally be resolved. Will Netflix and the cast reveal any more information than that leading up to the launch of Fuller House season 3 part 2, unfortunately, not a chance.
Series creator Jeff Franklin told TVLine that "We know where D.J.'s heart is, but Steve doesn't. And I don't think D.J. is fully aware of how Steve may or may not be feeling. That big, messy situation will get resolved in the two halves of the season." So he's basically staying mum about it, too, only reassuring loyal fans that the third season will see the situation resolved.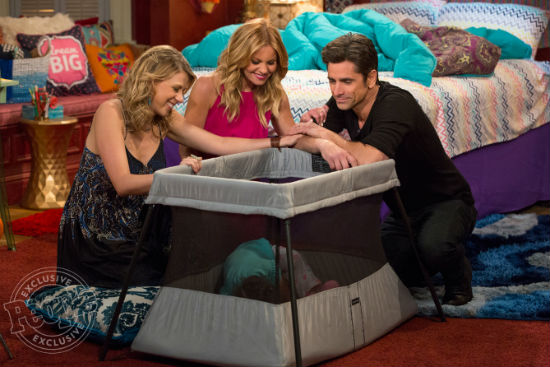 A lot of this will play out in Japan, too, so expect a scenery change. We know that Steve and C.J.'s wedding is planned to take place in Japan, but the whole cast were actually there filming on-location for these episodes.
Will the Olsen twins finally appear in Fuller House season 3 part 2?
Don't hold your breath on this one, everyone. Even the series creator has given up on extending invitations to the two of them. "I've stopped asking, really I kind of gave up," Franklin told Us Weekly at Paleyfest Fall TV preview panel. "But when somebody rings a doorbell, the girls yell, 'It's always open!' on the show so that's kind of how we feel about the Olsen twins. The door is open." So while we may eventually see one or both of the Olsens make guest appearances, it won't be during the second half of this season.
How many episodes does Fuller House season 3 part 2 have?
Netflix released a video with Candace Cameron Bure, the actress who plays D.J. in the beloved series, answering some common fans questions, like the one above. And, don't worry, there's plenty more in store, which also means answers to those cliffhangers they left you with.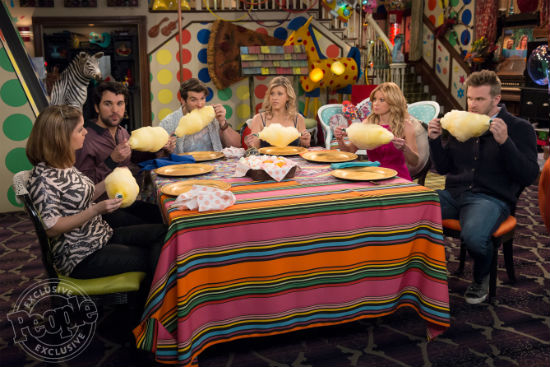 Fuller House season 3 part 2 will have a total of nine new episodes, and that's straight from Bure and Netflix, so you know it's right. Don't trust us? Watch Bure announce it herself in the video a little further down in this article. The streaming service is dropping all nine at once, too, so settle in and get ready to breeze through them all.
Watch the promo for Fuller House season 3 part 2
Netflix released a deliciously long promo for the second half of Fuller House season 3 that will get you counting down the seconds until it's released. Check it out below:
See Candace Cameron Bure announce the release date for Fuller House season 3 part 2
The overjoyed actress took to Twitter to announce when Fuller House season 3 part 2 would hit your small screen after a painful winter break. Watch her in the video below:
Candace is here with some BIG news to help those mid-season blues! ? pic.twitter.com/2pk8IoOhE2

— Fuller House (@fullerhouse) November 13, 2017
When does Fuller House season 3 part 2 come out?
In case you can't watch Candace give the big reveal in all her excitement, you need to put a big red X on Friday, December 22. That's when Fuller House season 3 part 2 comes out. Luckily, just in time for the holiday weekend.