Black Friday and Cyber Monday have, perhaps, gotten the best of us. But today marks Giving Tuesday 2018, the global giving event to remind us that there is no humanity without humility and selflessness.
As Ben Franklin pondered into the great abyss every morning, "What good shall I do today?"
Giving Tuesday 2018 falls on Tuesday, November 27 this year, two weeks after World Kindness Day. The concept is simple, but the possibilities are endless.
About Giving Tuesday
This global day of giving is held annually on the Tuesday after Thanksgiving. It was founded in 2012 by the Belfer Center for Innovation & Social Impact at New York's 92nd Street Y in partnership with the United Nations Foundation.
"At the time, there were these two days at the start of the holiday season that brought together the retail community: Black Friday and Cyber Monday," Jessica Schneider, Director of Strategy & Collaboration at 92Y's Belfer Center, tells Metro. "We thought, what if there was a way for the philanthropic community to unite in the same way? What if nonprofits and schools and corporations and foundations and small business all came together to encourage and celebrate giving in all its forms?"
As the official Giving Tuesday Twitter account states, "#GivingTuesday transcends borders and ideologies, to bring the entire world together in the spirit of generosity and giving."
Millions of people will take part in Giving Tuesday 2018.
Giving Tuesday 2018: How to pick the right organization
In 2017, over $300 million was raised online. But how do you know where to donate this year?
"Giving Tuesday is a completely free and open movement," Schneider says. "We don't make recommendations of what organizations to support — find a cause that's important to you."
There may be local organizations in cities like Boston or New York you hold close to your heart or, maybe, national agencies that stand for principles you identify with.
Perhaps you want to donate to charities helping families separated at the border or refugees seeking asylum around the world. Perhaps you have yet to give back to wildfire relief funds.
You can also find a list of local and national nonprofits on givingtuesday.org.
Facebook's Fundraisers tab is another place to search for nonprofits your family and friends are supporting. Facebook and PayPal already matched $7 million in donations at the start of Giving Tuesday 2018. 
If you're unsure about a charity's legitimacy, you can use tools such as Charity Navigator and Guidestar, which Schneider suggests. Pick a cause, evaluate its credibility and do your part.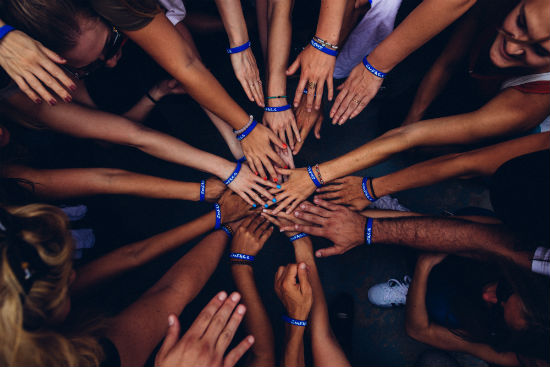 Other ways to get involved on Giving Tuesday 2018
The Giving Tuesday website encourages people to use today's hashtag, #GivingTuesday, to spread the word on social media and throughout personal and professional networks. 
"[S]hare the causes you support and why you give with your friends and family," Schneider advises, "and encourage them to participate as well."
"Giving Tuesday celebrates all forms of giving, not just donations," she says. "You can volunteer, donate your expertise, do an act of kindness."
So, give out a smile or two today. Recycle. Learn something new about your coworker. 
Then, when you go to bed tonight, ask yourself the same question Ben Franklin asked himself each evening: "What good have I done today?"