The Golden Globe Awards 2018 are finally here, but you don't need cable to tune into the glitz, glam and (most likely political) speeches at this year's awards show which kicks off later today, Sunday, January 7. That's what the Golden Globe Awards 2018 live stream is for.
If you haven't already heard, there's a bit of an unusual dress code going on at the Golden Globe Awards 2018. We it break down here, from what that is and why you're going to see it all over the red carpet. And the Golden Globe Awards 2018 kicks off the whole awards season, so you're not going to want to start off on the right foot, unable to comment on the big events of the night at work tomorrow.
Luckily, even if you're without cable, there's a way to make sure you're caught up — a Golden Globe Awards 2018 live stream — and we've got all the info you need to tune in.
What time does the Golden Globe Awards 2018 live stream start?
The Golden Globes Facebook page is going to live stream the red carpet action. The preshow kicks off at 6:00 p.m. EST, and will be hosted by A.J. Gibson, Jeannie Mai, Scott Mantz and Laura Marano among others. As usual, E! Live will also be hosting some preshow coverage of the runway and the fashion rocked down the red carpet. You can catch their sizzling commentary their Red Carpet channel on YouTube, but their 360-degree views of the event will be available on their news app.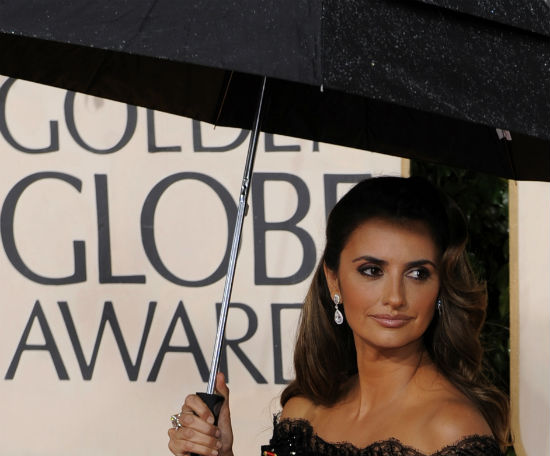 Watch the Golden Globe Awards 2018 live stream through NBC
If, however, you want to skip the red carpet coverage altogether and tune in exclusively for the awards section of the ceremony, your prime option is going to be NBC. In years past their streaming service hasn't included the option to watch the awards ceremony and you couldn't access it on other streaming services that included NBC content, but all that is changing for this year.
Thanks to a new deal between NBC and the HFPA, according to the Hollywood Reporter, you can live stream the Golden Globe Awards 2018 via the network's app (iOS/Android) or on the NBC website. But, and course there's a catch, you will need a subscription to a cable or satellite service provider in order to take advantage of this new Golden Globe Awards live stream development. Tune in at 8:00 p.m. EST for the actual Golden Globe Awards 2018 live stream without all the chit-chat of the preshow red carpet coverage if it isn't your thing.
How to live stream the Golden Globe Awards 2018 without cable
Never fear, awards show lovers, there are ways around this little rule so you can catch the Golden Globe Awards 2018 live stream for free. While other subscription services that offer NBC content typically require some sort of cable or satellite login, many offer free trials that side-step this little problem. These services include Fubo, Sling TV, YouTube TV, DirecTV Now and Hulu's live TV service. Just make sure you're heading to one with which you've never had an account as the free trial offers apply only to new customers. That's going to be your best bet for catch the live stream of the Golden Globes 2018 for free.