A Georgia state politician who strongly disagrees with putting a ban on bump stock sales said he would give away one of the attachments to one gun loving individual in a giveaway contest.
Georgia senator and GOP candidate for governor Michael Williams posted a statement to his Facebook page saying he stands in "solidarity with gun owners across the nation" and has created a contest on his website promising to offer a bump stock to "one lucky winner."
A bump stock is a device that modifies semiautomatic weapons, enabling them to function like fully automatic weapons. Stephen Paddock, the gunman responsible for the recent mass killing in Las Vegas, used a weapon modified with one of these devices.
"The tragedy in Las Vegas broke my heart, but any talk of banning or regulating bump stocks is merely cheap political lip service from career politicians," Williams said in a statement he posted to Facebook. "In reality, the bump stock is the new, shiny object politicians are using to deceive voters into believing they are taking action against gun violence," he added.
The contest, which is on the senator's website, encourages visitors to fill out an online form for the chance to win a free bump stock in the same way a person would enter try to win a new pair of headphones or tickets to a Broadway show.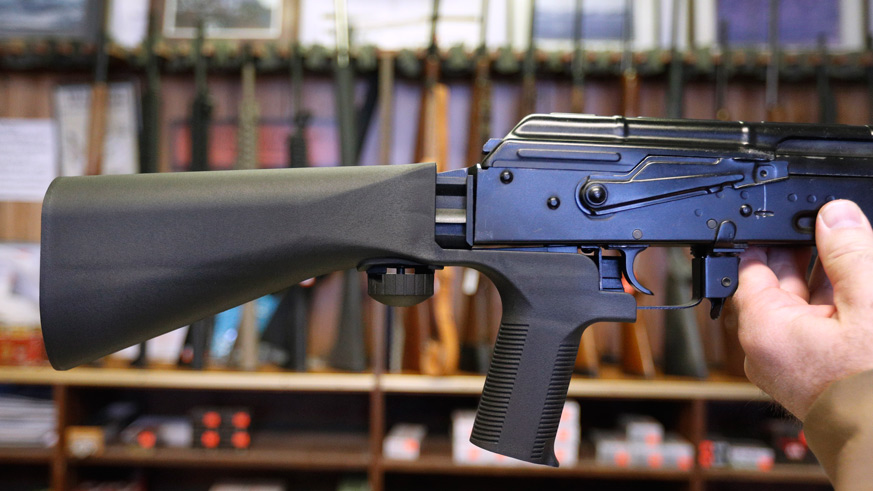 Sen. Williams believes people gun owners should have the right to use bump stocks and they should not be banned or regulated. In fact, Williams claims "firearms experts" say the shooter's use of a bump stock actually prevented more people from dying due to its "inconsistency, inaccuracy, and lack of control."
"There is zero evidence that banning bump stocks would prevent any gun violence deaths," Williams said.
The Georgia governor candidate believes politicians should focus more on mental health awareness and ways to reduce gun violence and crime in inner cities. Williams continued by saying, "Blaming guns or bump stocks for the actions of a lunatic, is the same as blaming McDonald's for heart disease."
Sen. Williams bump stock giveaway contest