For many, summer is a welcome invitation to take it easy and enjoy the rejuvenating powers of the sun's rays. For others, Summer is a 93 day long blisteringly hot thunderdome of a season where the limits of your sanity are tested with each waking hour. Escaping the warm weather is key to survival — otherwise you would find yourself throwing things in your bedroom like Martin Sheen in the beginning of "Apocalypse Now". It's hard to fathom that people who enjoy Summer will even take trips to locations even beach hotter than where they live. But where can you go if you want to get away from the heat? Here are some great destinations for people who hate summer.
Great trip ideas for people who hate summer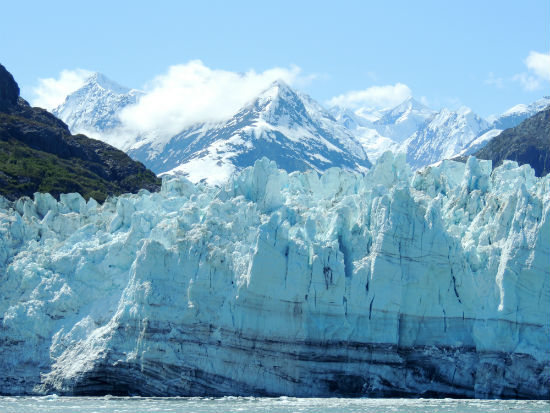 [Photo: iStock]
Anchorage, Alaska  
Up in the land of America's most northern territory is Anchorage, Alaska. This vibrant city keeps a low average temperature of 69 degrees all summer long so you can rest assured that you won't be sweating out your body weight on your trip. While visiting Anchorage, you can book a helicopter trip to view and land on top of the glaciers that lie just north of the city. Could you ask for a better way to cool — especially for people who hate summer?
St. John's of Newfoundland, Canada 
If you want to really get away from the heat, you should head as north as possible. Have you ever considered taking the pilgrimage up to Canada's city of St. John's in Newfoundland? This temperate city is surrounded by the Atlantic Ocean and is a prime location to book a spot on many of the whale watching tours that leave along its coasts. While back on land, you can enjoy the cool and colorful architecture and renowned fresh seafood. Plus, with the city's average summer temperature resting around 61 degrees, you won't have to worry about sweating through your shirt during your trip.
Portland, Maine 
A little south on the American side of the continent is the hip town of Portland, Maine. This city has become less of a "best-kept secret" and is now considered one of the best cities in the country for foodies. This is in part because Maine is ground-zero for anyone who loves Lobster — and Portland institutions like Bull Feeney's have you covered in this department. With their Irish Pub vibe and hefty portions, why would you need to worry about melting out in the cruel sun? Not that you would, as the average temperature in Portland is a manageable 76 degrees all Summer long.   
San Francisco, California
Over on the west coast  — San Francisco is a perfect option for people who enjoy a more moderate climate year-round. You can walk the hilly streets of the city into it's famous Golden Gate Park, eat freshly caught seafood at the legendary Fisherman's Wharf, or book a guided tour of the country's most infamous prison Alcatraz. The average summer temperature of San Fran never really cracks 70 degrees, so you can enjoy your trip all within the comfort of a jean jacket.