President Trump's political rise — and the corresponding dive in American discourse — started with Twitter. Perhaps to preserve that base, despite the swirling Russia investigation, he has bought himself some insurance. Literally.
Over Memorial Day weekend, Trump's Twitter following jumped by two million, most of which are bots. On Tuesday, Newsweek entered the president's account into Twitter Audit and determined that 51 percent of his followers are fake.

The news magazine also reported that the fakeness of Trump's account is increasing. In January, a journalist found that only 68 percent of Trump's 20 million followers were real. Now, he has more than 30 million followers, and only 51 percent are real. So of his 10 million followers since January, about 8.3 million are fake.
Mashable found that of Trump's 7 million new Twitter followers since February, 4 million have no avatars or posts, meaning the vast majority are likely fake.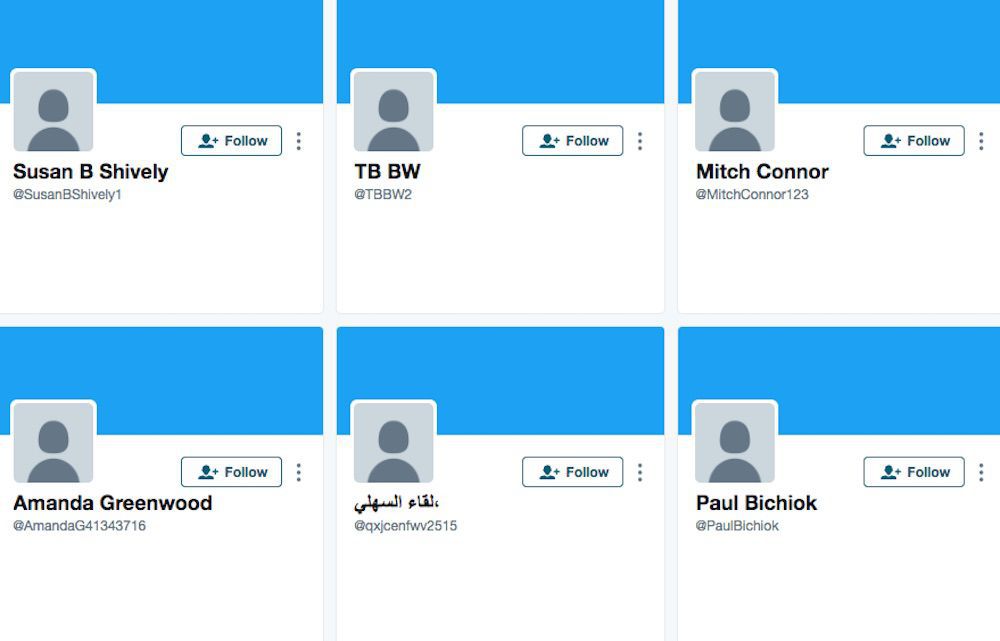 It's been widely concluded that Russian bots were used during the election. They made up 18 percent of Twitter traffic during that time, and nearly 33 percent of pro-Trump tweets came from bots, Mashable reports.
In September 2016, Politico reported that up to 80 percent of Trump's likes, follows and retweets were fake.
Fake Twitter followers can be had for cheap: A quick Google search brings up a Panama-based service called Devumi Social Media Marketing, which advertises 2,500 for $29. 
Also this week, a number of reports surfaced on Twitter that account holders have found that they were unintentionally following or retweeting Trump. This drew the attention of national security analyst Malcolm Nance, who speculated a new algorithm has been deployed.
This is interesting. Is @Twitter involuntarily signing people up for his TL or is there a new algorithm at play? https://t.co/3WpNgLaDMW

— Malcolm Nance (@MalcolmNance) May 30, 2017
Malcolm, I woke up the morning after the inauguration to find I was following the POTUS account

— Kate (@KateChief) May 30, 2017
Russian bots also work against Trump. In March, cybersecurity expert Clint Watts testified before the Senate that Russian bots tweet fake news and propaganda at Trump in the hope that he'll spread it through the media and advance Russian interests.