You've been waiting patiently for the door to the Upside Down to open again, and it's finally here.
Just in time for Halloween, Stranger Things Season 2 is now streaming on Netflix — and one hotel is offering the ultimate themed staycation to binge-watch the whole thing.
Check into the Gregory Hotel in Manhattan beginning on Oct. 27 and opt for the Ex-stream-ly Cozy Package, and you'll be lodging in a room with all the Stranger Things comforts. (Probably not a phrase you ever expected to hear!)
Your room will be decked out in Stranger Things decor like a light-up tapestry with Will's message from the Upside Down, themed bedding and streaming access to binge-watch all the episodes — as if you could sleep anyway.
Of course, no Stranger Things viewing party would be complete without the appropriate snacks. The hotel provides all the Eggos you need, paired with Porch Pounder Chardonnay to sip from a Friends Don't Lie mug, which is yours to keep.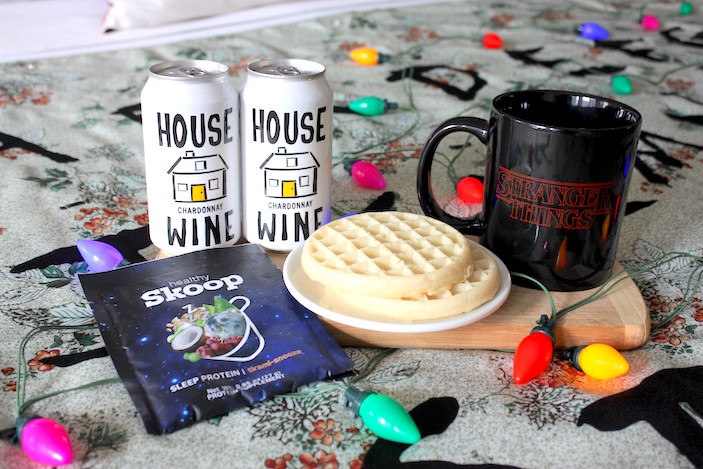 And in case you do find yourself in need of a nap, the hotel also offers Healthy Skoop's Sleep Protein to ease you into hopefully nightmare-free dreamland.
The Gregory Hotel is located at 42 W. 35th St. in Midtown; the Ex-stream-ly Cozy package start at $249 per night.