The recent grand jury report issued by Pennsylvania Attorney General Josh Shapiro on Catholic sex abuse at six dioceses around the state, with only partial redactions, exposed the public to pervasive Catholic sex abuse at six dioceses around the state, universally concealed by church officials.
While Catholic sex abuse scandals have been reported before, the revelation that hundreds more predators than previously known were actively sexually abusing children has shaken many to their core.
"These are the people you would think are going to be most safe, because they're connected to a faith-based dynamic and God," said Gerry Vassar, president and CEO of Lakeside International, which trains professionals to help those who have experienced trauma. "Now we find in even that, children have been taken and abused. Their parents have entrusted themselves to and in the name of a religious community, in the name of God, they have been subject to abuse because of it and I think that's just shocking."
In the day since the grand jury's report, Pope Francis has remained silent on the reports, which was due to be released months ago. Former and active priests named in the report had gotten the state Supreme Court to halt the report's release. But it was published on Aug. 14 with few names redacted.
"We're talking about people's faith and people's love of God and something they've relied on – all of that's been damaged," Vassar said.
As the report reverberated nationwide, Catholic Church officials said they were "profoundly saddened each time we hear about the harm caused as a result of abuse, at the hands of a clergyman of any rank," but pointed out that the report spanning decades of abuse that was documented in confidential church records reviewed by the Pennsylvania grand jury all detailed past incidents.
They also said church charters have been revised in 2001, 2011 and 2018 to support victims and remove offenders.
"We pledge to maintain transparency and to provide for the permanent removal of offenders from ministry and to maintain safe environments for everyone," officials said. "All policies and procedures regarding training and background check requirements are made publicly available by dioceses and eparchies."
The six Dioceses where predators allegedly molested children and were protected by church higher-ups —Erie, Harrisburg, Pittsburgh, Greensburg, Allentown and Scranton – have issued apologies and pledges to work for victims.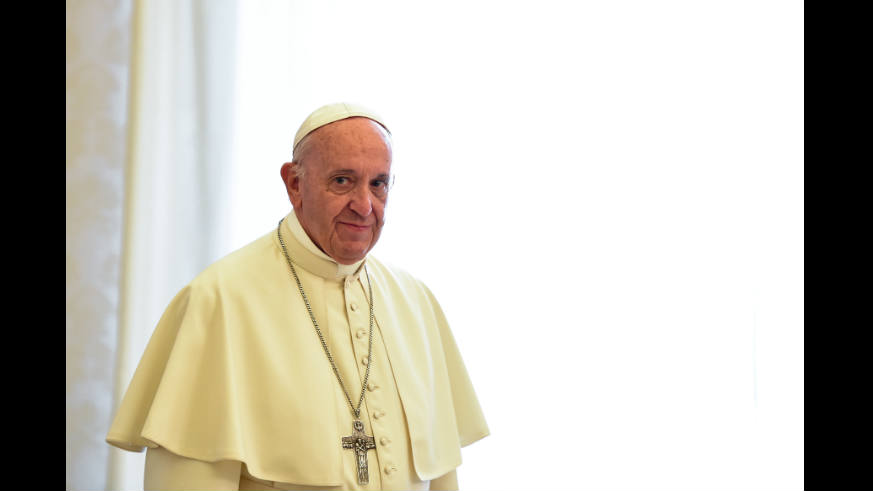 But that might not be enough, said Barbara Dorris, former executive director of SNAP (Survivors Network of those Abused by Priests) and a victim advocate.
"If you listen to what every church official has said, they talk about this in the past tense. You really cured this problem?" Dorris asked. "What are you going to do with the guys in power that protected and shielded these predators?" Take away their power, their titles, their salaries, and if you don't, then why would you expect things to change?"
Dorris, formerly a devout Catholic and regular attendee at Mass, said she no longer goes to church, her children don't and her grandchildren haven't been baptized – because she is so disturbed by the patterns of abuse.
"It is so complex and so huge that it boggles the mind, and it's hard to believe that anyone would protect a child molester," Dorris said. "Our spiritual leaders were protecting child molesters. That just doesn't happen."
Lifelong impact from Catholic sex abuse
For those who have survived a life-impacting traumatic event, Vassar said, therapy and social help is necessary to recovery because some changes are permanent.
"It imprints on the brain in such a way, this affects a person's whole life, emotionally and physically," Vassar said of experiences like childhood sexual abuse. "Some of this trauma is disregulating. It means I have a very hard time living in my cortex, where I'm cognitive; I live mainly in the fear parts of the brain, and the fear parts of the brain are highly anxious."
That brain change can leave people living in states of hypervigilance or disassociation; experiencing things like insomnia, fatigue, and panic, or completely checking out of day-to-day life. For those whose complaints were ignored by authorities, the pain can be even worse, he said.
"They live with this every day," Vassar said. "'I've been violated and no one will listen.'" The helplessness, the powerlessness, the voicelessness of that – that is what has been the plight for these people for years."
Vassar said trauma victims will need an approach including giving them a voice to share their experiences, looking at the incident itself to realize they were not at fault, learning self-care and emotional self-regulation, and therapy. But the church itself will have to aid in the healing process through transparency, he said.
"We're talking about people's faith and people's love of God and something they've relied on," Vassar said. "All of that's been damaged, unless we can come clean."