Remember the old days of dial-up, when it could take hours, sometimes days, to load a video clip online? Well, get used it — that could once again be the reality of surfing the web if net neutrality regulations are abolished.
Net neutrality ensures the web is treated like a public utility. The concept is that Internet traffic is created equal, and all users should have the ability to access any website as quickly as possible. It's the reason Internet providers like Comcast and Verizon are required to grant customers access to the entire Internet without restriction.
No net neutrality means higher costs
Internet providers are in the business of making money and for years have lobbied against net neutrality. Without it they could squeeze websites, charging them for faster or even exclusive service. Websites like Netflix and Amazon could be forced to cut exclusive deals with either Verizon or Comcast and charge customers of competing service providers more.
Here's a breakdown of what service plans could look like without net neutrality, posted by Reddit user Aidan_King: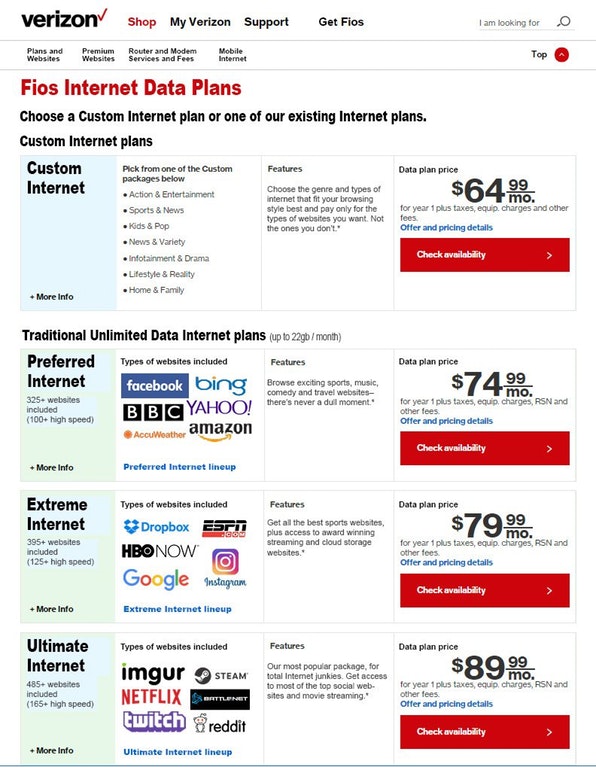 But in the end, experts agree the cost would fall back on customers.
"No matter who the [Internet Service Providers] hold up for more money, it's all going to come back to their customers who'll have to pay more to somebody in order to gain access to content," Matt Wood, the policy director at the nonprofit tech policy group Free Press, told Vocativ.
In theory, a world without net neutrality could mean Internet service providers would double as gatekeepers, granting or denying access to certain websites and slowing speeds for sites that can't afford to pay.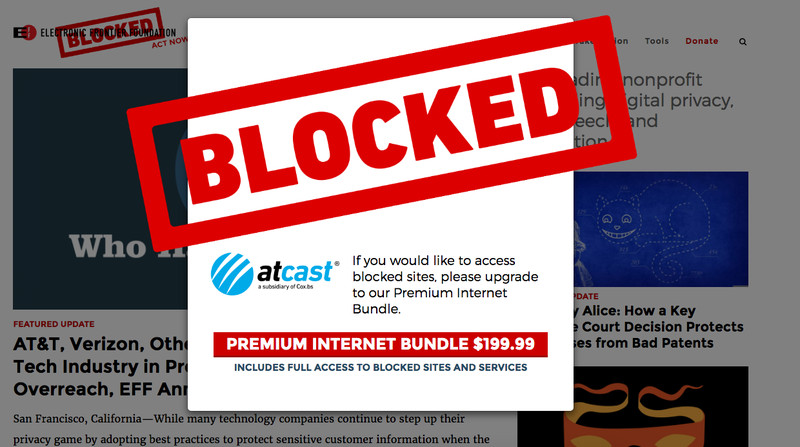 Net neutrality under Trump
The fight for net neutrality was handed a major victory by the U.S. Court of Appeals in 2016, but some are worried what the future of Internet regulation could look like during a Trump presidency.
Under Trump, those basic tenets of Internet regulation could be once again under fire.
Though the Trump administration hasn't outlined a clear position on net neutrality, it recently appointed fierce net neutrality opponent and ex-Verizon lawyer Ajit Pai to chair the FCC, the federal agency that oversees Internet regulation.
In 2016 the Republic Party, while chaired by current White House Chief of Staff Reince Priebus condemned net neutrality, calling it a plan to "turn over the Information Freedom Highway to regulators."
As the first war for net neutrality raged on in 2014, Trump tweeted out that "net neutrality is the fairness doctrine," but that was before he became president and before his mantra of deregulation rang out across the land.
Whatever happens, the five-member FCC will have to convince the courts that a major change in circumstance has occurred to convince them to deregulate broadband.