Bryan Cranston's post-"Breaking Bad" life has been going great. He played Lyndon Johnson on Broadway and won a Tony. His role in "Trumbo" received an Oscar nod. He's co-created an Amazon show, "Sneaky Pete," starring Giovanni Ribisi. His even popped up in the "Power Rangers" movie. Now the 61-year-old legend is in "Wakefield," which really allows him to shine. He plays a wealthy man who whimsically decides not to go home one night. Instead, he holes up in the attic of his garage, pretending to be missing, presumed dead, all while spying on his wife (Jennifer Garner) and kids. And this goes on for months and months.
Cranston talked to us about how the story resonates with anyone going mad during the Trump age, the importance of working with a female filmmaker and what he thinks about "Better Call Saul."
Ignoring how cruel it is to abandon his family, what your character does here — drop out of society — is pretty alluring these days.
This need we have to slow down or to get away, to release yourself of any kind of responsibility, has been eternal. Especially now, in this day of extreme technology, when we're expected to do more. The advent of all this wonderful machinery has raised our levels of expectation. We're just now feeling the pressure of it.
It's also important to our mental health to take breaks every now and then from everything Trump does.
That is true. What we have to do is find a compromise. I have not read any news today. We can start with that. You can start by allowing your brain to shut off from the bombardment of information. That on its own is like a mini-vacation, if you don't read any news. When I was doing Broadway three years ago, Audra McDonald gave me a tip that she used: She said she didn't speak on Mondays. She needed to rest her vocal chords to be able to continue strong for the rest of the week. I started to do that. And I kept it up. It was not only good for my vocal strength, but it saved my energy. By not speaking, my whole demeanor throughout the day was calmer — and quieter, obviously. I would walk at a slower pace. I would take a nap. Boy, I really shut out — and in the middle of New York City. We are capable of doing that, if we choose to do so.
Do you still go to these extremes, shutting out everything?
I do when I'm on vacation. I spent a week in Hawaii after I finished a film, and I shut down. I read, I took naps, I didn't turn on the television once. I didn't look at the CNN app or anything. I just didn't. It helped me calm down. We have to have more self-control. I'm also now doing intermittent fasting during the week. I found this supplemental product called Fast Blast and once a week, sometimes twice a week, I will use this and drink lots of water and not eat. You lose a tremendous amount of weight. You give your organs a rest. The organs that do the work on digestive systems — your gut, your liver, your kidneys — all take a break. You're not taxing them. And you feel better. And then comes the weekend, and you go to dinner, and you have champagne and you think, 'Man, these nachos look insane!' You can indulge. And then you fast again. You have to accept these things to counter-balance the negative effects of how we live now.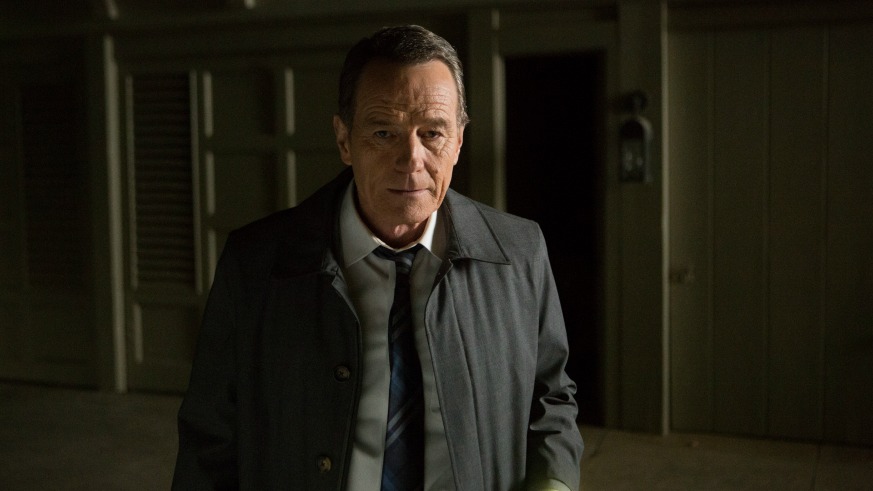 This is a movie about a man behaving very badly. That it's been written and directed by a woman, Robin Swicord, forces us to view his behavior in a more critical way.
Her presence gave a nice counter-balance to the male dominant central character. And she wrote a phantom script, which I never read, and I never wanted to and she never offered to me. It was a phantom script for Jennifer, showing what was going on in the house during this time. It was a way for Robin to really understand it, as well as for Jennifer to know what she was feeling at any given time.
"Better Call Saul" has been bringing more and more "Breaking Bad" characters onto the show. Giancarlo Esposito's Gus Fring is on it now. Do you ever feel left out of the party?
No. "Breaking Bad" had such a natural beginning, middle and end to it. It felt complete to me. I was able to walk away without feeling, 'Oh man, I wish we could do more. It feels like an open wound.' It really felt like it had closure to it. Most shows are canceled without being completed. But "Breaking Bad" wasn't like that. It had a brilliant close, and I felt great about it. It was time to move on. So, no, I'm just a big fan of "Saul." I love the show, I think it's brilliantly done, and Bob [Odenkirk] is killing it. The look is very familiar, and yet the characters are mostly different, what's going on is different. It's interesting and alluring.
Do you ever think they may call you onto the show, ask you to bring back Walter White?
The answer is: I don't know. I don't!
Follow Matt Prigge on Twitter @mattprigge